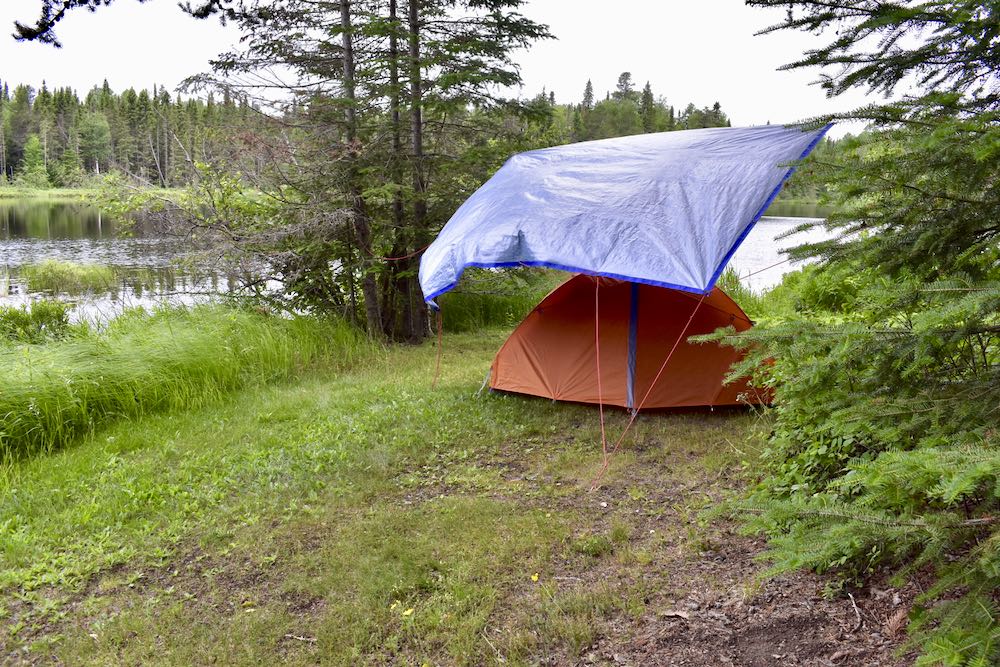 Okontoe has 32 campsites, 11 of which are designated seasonal lease sites. They can accommodate tents and smaller RVs (we suggest a 24-foot maximum). Two sites are pull-through and able to host a large RV.
Several of our sites are lakeside or lake view, some are private, others more open and perfect for group camping. A few of them have electric available and there's a dump station near the Shower House if you need it.
For those who've been around Okontoe a long time, our flushies aren't in use anymore. But there are outhouses and porta-potties in various locations. The Shower House has two showers on each side—Guys and Gals—as well as sinks and a mirror.
We don't have water hook-ups, but you may fill your reservoirs at the cold-water spigots located throughout the campground. There's a dumping station on-site and garbage is collected regularly.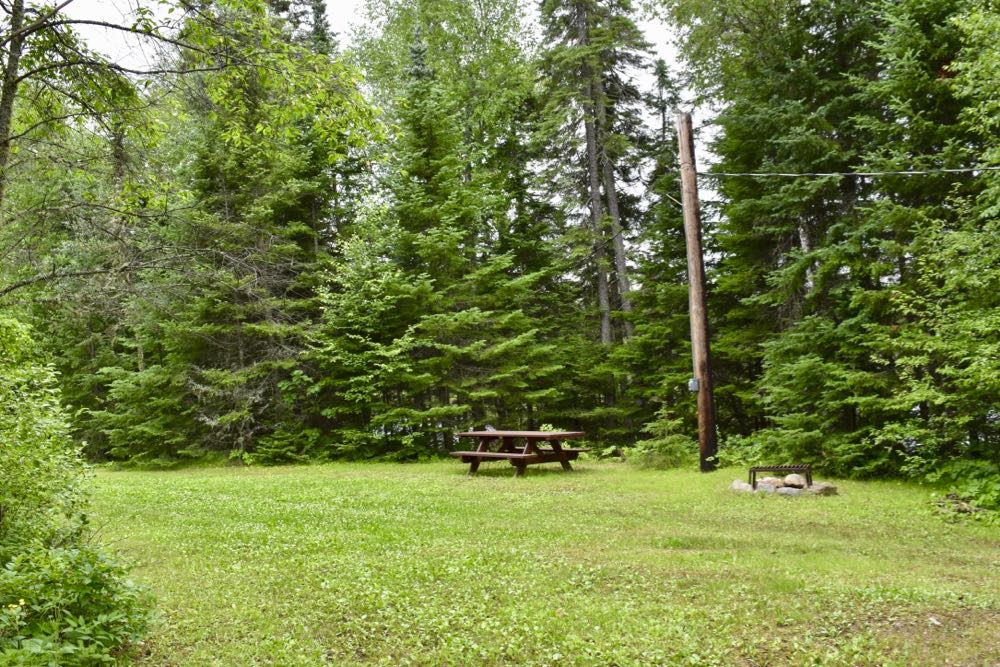 Also available in the Campground:
Small swimming beach (no life guard on duty)
Canoes for rental, includes paddles and life jackets. You must keep our canoes on the property—they are only for use on Bow, Quiver and Shoko Lakes. They cannot be transported to other lakes (Okontoe does not carry an Outfitter/Guide permit). If you want to canoe on other area lakes, there are plenty of outfitters in the area that will rent canoes to you.
Well-behaved dogs are welcome at no extra fee.
Please keep them leashed at all times…
Pick up after them before leaving for home…
Don't leave your pet(s) unattended in your campsite…
If your dog barks excessively, you may be asked to leave out of respect for our other guests.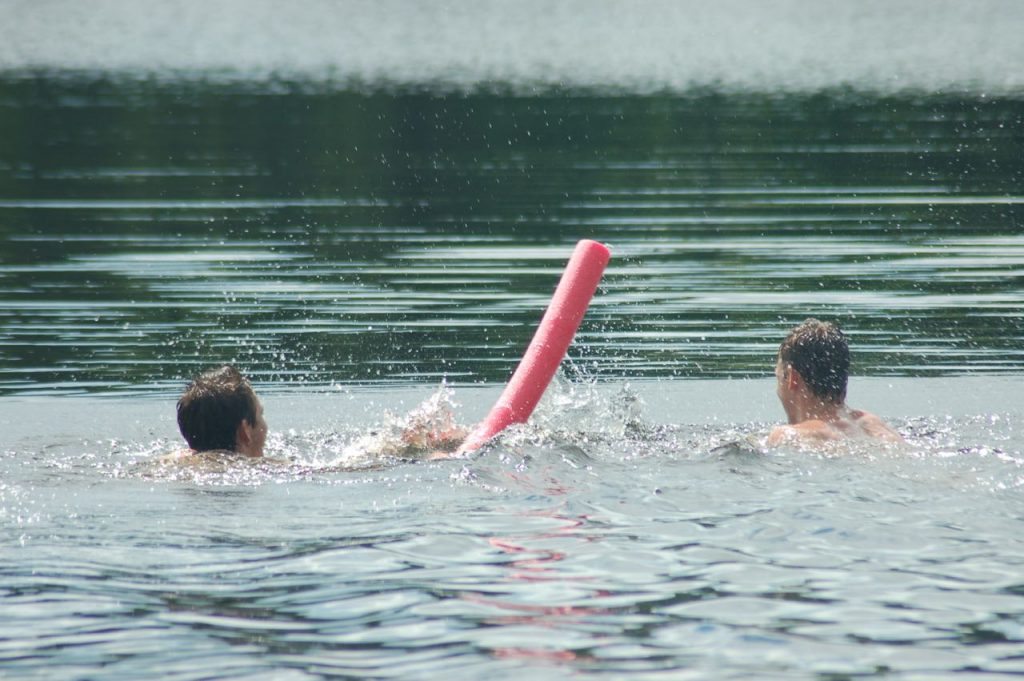 2020 Campground Rates
Daily campsite fee: $30/night for one nuclear family or up to 6 people
Group campsites (non-nuclear family with more than 6 in your party): $5/night per person
Electric: add $5/night
We require a non-refundable deposit equal to your first night's stay with your reservation.
Pets: free (you must clean up after them)
Firewood is available: $3/bundle of kiln-dried pine (by the Garden Bunkhouse). $6/bundle of cut, split and seasoned birch. Please don't bring firewood from outside Cook County. This is a Minnesota DNR regulation to keep unwanted parasites out of our area.
Canoe rental: Half-day $10; 24 hours $20; 2 days $30; 5 days $50 (our canoes must stay on our local lakes: Bow, Quiver and Shoko).
Non-camper showers: $5/person
Are you a current or retired pastor or missionary? We'd love to give you 50% off your stay with us! Let us know when you make your reservation.
We do not have water hookups at the campsites, but you may fill reservoirs at faucets throughout the campground. There's a complimentary dumping station and free garbage pickup for campers.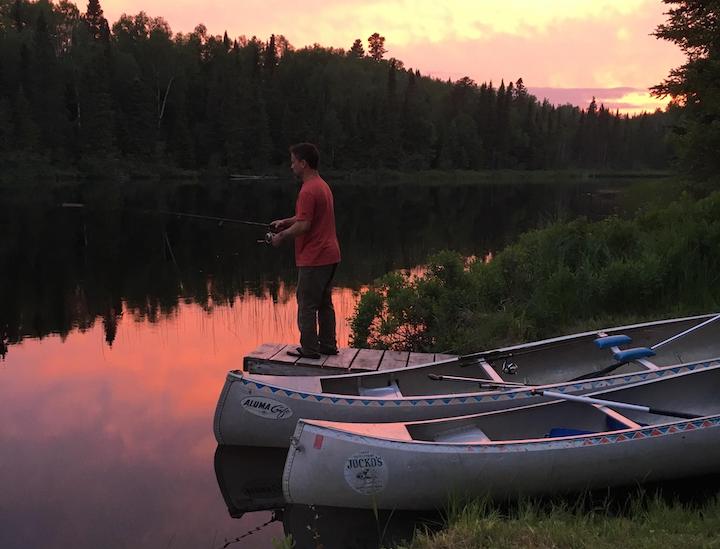 Want to be able to spend more time at Okontoe? Check out our Seasonal Lease Campsites
We are a Christian non-profit ministry with a campground and retreat cabins. We welcome all who respect our values. Our property is alcohol-free and family-friendly. Quiet hours are 10:00 pm – 8:00 am.