As a 501c3 non-profit organization, Okontoe Fellowship is run by an Executive Director and Board of Directors: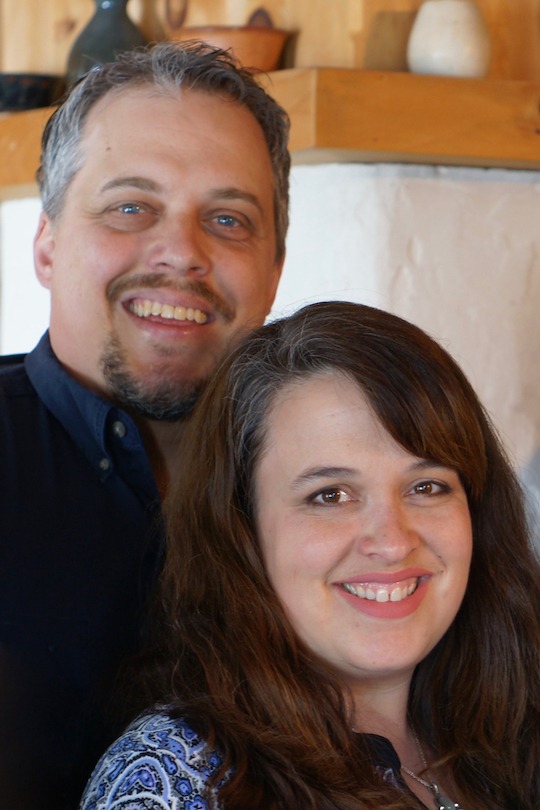 Ben Selin, Executive Director, and wife, Jody, Staff
Hello! My name is Ben Selin, I am the executive director of Okontoe. Jody (Barr) is my wife and we have four kids Audrianna, Kaylee, Keean and Aidan. I have been coming up to Okontoe for twenty years now. My very first visit was going up with Jody and her family and leaving with her as my fiancé. I thought it was a very good first visit!
Jody is Nancy Patten's niece and Bill and Willie Barr's granddaughter, so she has spent her whole life coming back and forth to Okontoe. This is our second time living here. We spent more than two years here preparing for missions before heading overseas. It was a truly valuable and important time for our whole family. God really used it in us all and did some deep work.
God brought us to Mongolia, where we were for 3-1/2 years before coming home again in 2019. I served for 2+ years as Executive Director for a non-profit organization that did community development work in the poorer districts of Ulaanbaatar, Mongolia, the capitol city.
My other work background has been mostly as an automotive mechanic, with a mixture of construction, aircraft restoration and camping.
Jody is an RN and worked at our local hospital in Cambridge, Minnesota until we moved to Okontoe the first time. Since then she has been graciously homeschooling our children. In Mongolia, she was an advisor for a girls' shelter and helped at the non-profit organization that I was leading. Here at Okontoe she'll be doing most of the bookkeeping.
It is an honor, a privilege, a challenge and a great joy to be leading Okontoe. My greatest desire is to work alongside the Lord with this tool of His—to see His transforming love and power in the lives of those He desires to touch with it!
Okontoe is merely a tool, a tool in His hands. Anyone who works here is the same, a tool in His hands for His ends. He is about the restoration of people, the development of people, the wholeness of people—HIS people. He wants nothing more then to set people free from bondage, restore hope and heart, revive families and relationships—that is simply what Okontoe is for.
It is simple, yet it is deep, and in those depths it takes courage and it takes His Spirit. These things are the core of His heart for Okontoe, and I do believe He has placed that in me.
He will use Okontoe for His purposes and plans. He will see to it's care, restoration, and development. He will see these things done in the hearts of those that He calls here too! What a beautiful adventure ahead!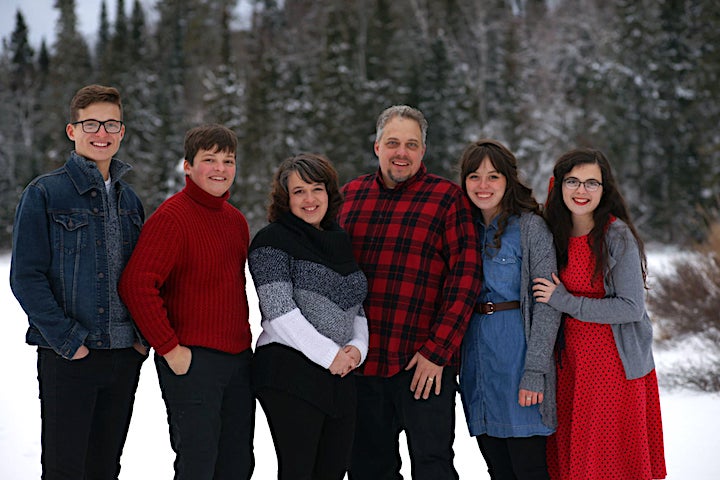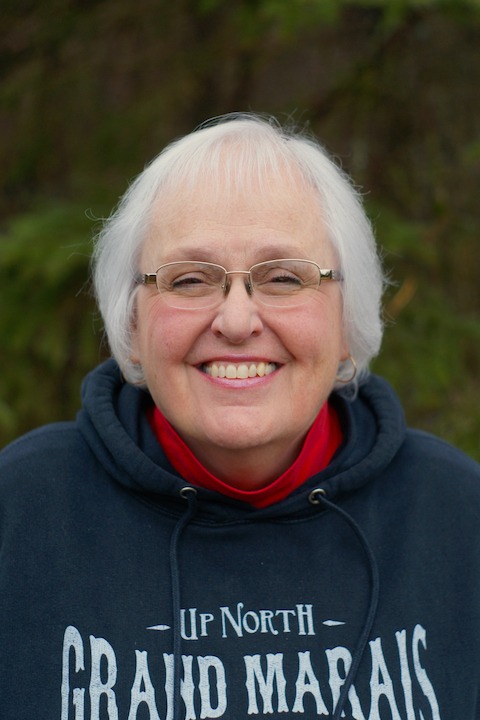 Nancy Patten, Staff
Nancy is the daughter of Bill and Willie Barr, the founders or Okontoe Fellowship, and has been involved in the ministry since its inception in 1971. She married Mark Patten in 1973, raised four children with Mark and has twelve grandchildren.
She worked alongside Mark at Okontoe all through their 46 years of marriage, including the 33 years Mark functioned as the ministry director until he passed away in March 2019 after a long battle with ALS.
Nancy carries the original vision the Lord gave her father to create a "church without walls" where people who wouldn't normally enter a church could find Jesus in a wilderness setting.
She also shares Mark's visions to mentor, disciple, provide hospitality and refuge for those who need a place to rest, a new compass bearing, and to hear the Lord.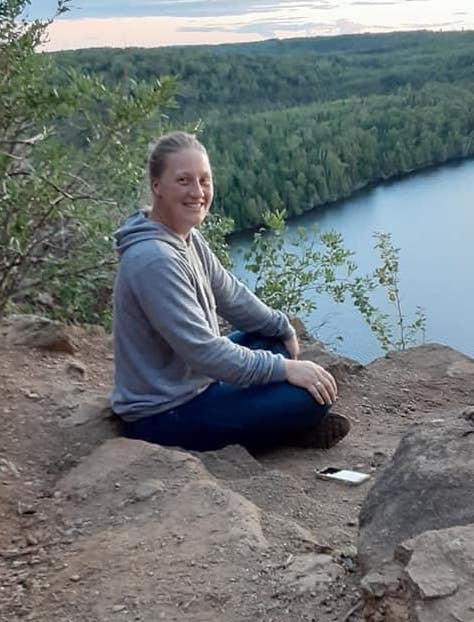 Christy Miller, Staff
Christy began her Okontoe journey while still in high school in Grand Marais. She spent a lot of time here during the summers in those days, and eventually moved to Okontoe and served for 6 years as a volunteer.
After a decade elsewhere, Christy has returned as full-time staff member as of April, 2021. We couldn't be more pleased to welcome her back!
We value her experience with all aspects of the property care and maintenance…but we especially value her love for the Lord, her servant heart and her joyful personality that's such a blessing to everyone she encounters.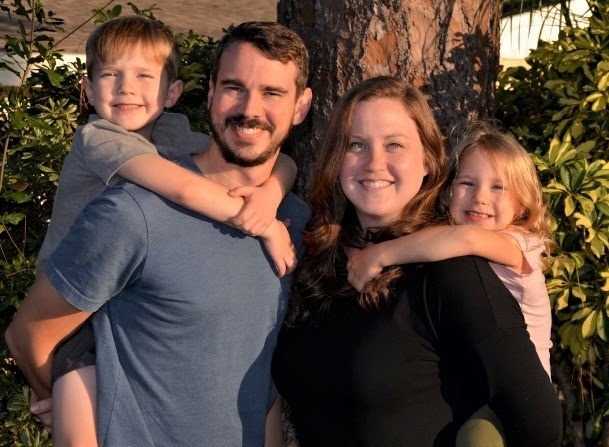 Matt & Cambria Scott, Staff
Matt joined the Okontoe staff in summer 2022 as Program Coordinator and Maintenance Assistant, along with his wife, Cambria, and their two children, Ezra and Arbor. They recently returned from Thailand where Matt was a teacher with ICS, a Christian international school.
"Working in camp ministry is how Cambria and I met and is also something I earned my bachelor's degree in before becoming a teacher. It is amazing to see how God has been working things out, opening a new door into camp ministry. We are looking forward to seeing how the Lord leads us in this time of life, and how we can be a part of Okontoe's rich history of caring for people and bringing them closer to Him."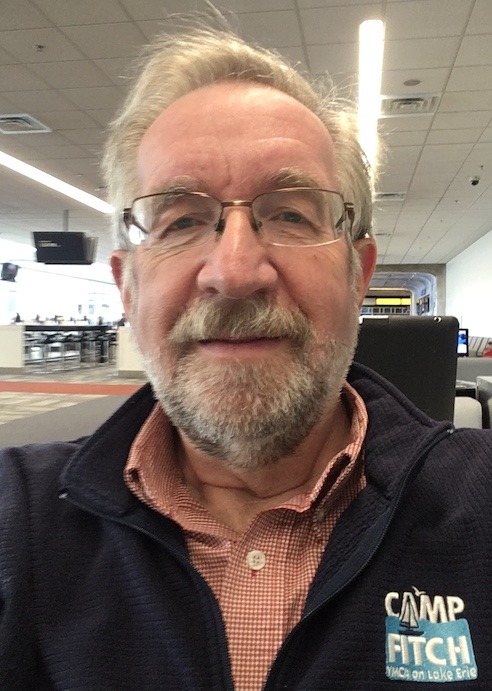 Brian Rupe, Board President
Brian Rupe is the husband of Lynn, father of six and grandfather of seven. He graduated from Purdue University with a Bachelor of Science degree in Nature Interpretation and a vision to share Christ through the book of nature.
In 1982 Brian and his family moved to Camp Tecumseh YMCA where he would serve four years as a program director. In this role he discovered God's plan for sharing the Gospel through the book of nature and the opportunity to shape the character of Christ in children through camping ministry.
He went on to serve as executive director at four other YMCA camps in Michigan, Minnesota, Connecticut and Pennsylvania, finishing his YMCA work as the interim CEO of the Youngstown YMCA. In 2019, Brian, wife Lynn and youngest daughter Amy, returned to Minnesota to join the majority of their children and grandchildren.
He remembers meeting Mark Patten a couple of decade ago at Okontoe. And he's known Ben Selin for many years, starting when Ben worked under him at YMCA Camp du Nord in Ely before Ben met Jody.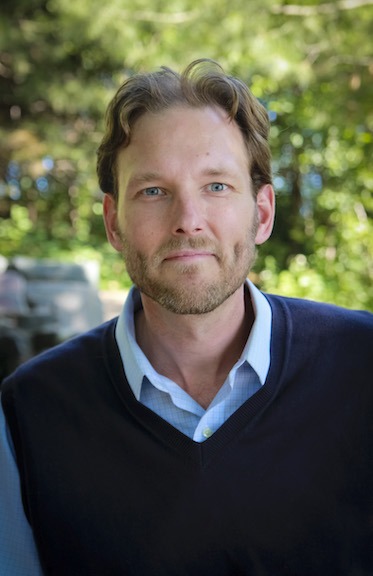 Jonathan Stuart, Board Vice-President
Jonathan Stuart works in higher education and as a corporate trainer. He's a teacher at heart and enjoys being in the classroom with undergrads or working with companies to develop their employees.
His global work experience includes South Korea, South Africa and most recently in Guatemala as a Fulbright Scholar.
Jonathan and his wife, Colette, have been married over twenty years and have three children. They often do training together on topics ranging from marriage to working across differences.
His connection with Okontoe dates back to the 1980s when he went to camp there and then worked on staff during several college summers. One of his favorite memories is helping light and set out lanterns under the stars in -20 degree weather while assisting the Patten's with the sleigh rides one winter.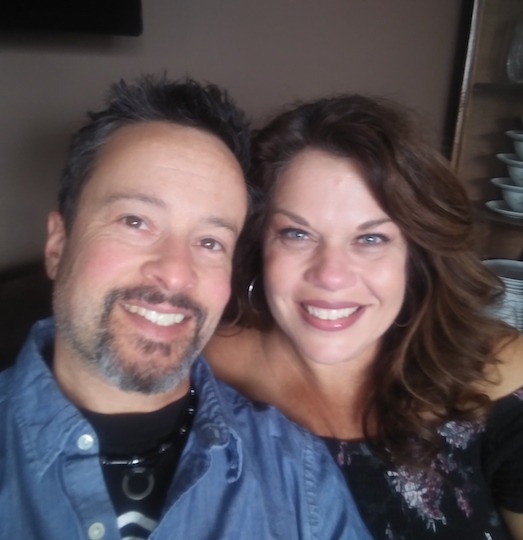 Bridget Barr, Board Treasurer
Bridget manages business continuity and crisis response in the health care industry. Her other work experience includes business management, bookkeeping and real estate.
Bridget is co-founder of HOPE 4 Youth, a 501(c)3 nonprofit in Minnesota that provides pathways to end youth homelessness in the local community. She currently serves as Board Member Emeritis with them. Bridget has a passion to give back to her community and encourage a positive environment for our youth to thrive in.
Bridget is married to Joel Barr, grandson of Bill and Willie Barr, Okontoe's founders. They've been married for 27 years and have two adult children. Their family is heavily rooted in Okontoe and spend time throughout the year at their favorite spot known as the green trailer. They love to share Okontoe with friends and family as a place of refuge, healing and restoration.
Her first memory of Okontoe is driving up to camp and seeing 20-30 people around the campfire ring by the old office singing and praising the Lord. Everyone welcomed her with open arms and open hearts. A memory deeply cherished and one that forever changed her life.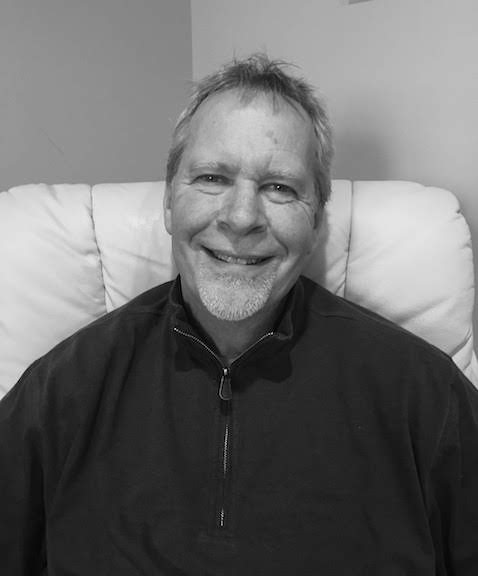 Jerry Goodmanson, Director
Jerry and his wife Jean live in Stillwater, Minnesota. Their journey with Okontoe began with a vacation Bible school trip to the Indian village, Fort Hope , Ontario. They eventually ended up as full time missionaries to that village. Many of the relationships formed there are lifelong.
Jerry also was an educator for 25 years serving in both Christian and public schools.
Every trip to Okontoe feels like a trip home. He feels like Okontoe is truly a place of God's presence.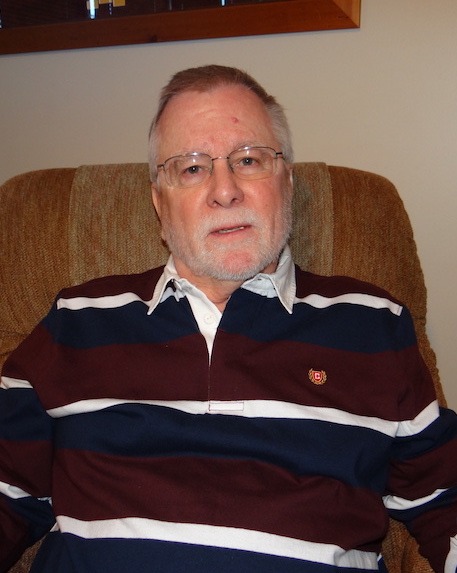 Bruce Melander, Director
Bruce taught school in inner city Minneapolis, spent three years as a missionary in Mexico with his wife, Betty, and was a school principal in Lake Crystal, Minnesota. After getting his doctorate degree, he taught at Northwestern College (now the University of Northwestern St. Paul) for 17 years.
He's been married to Betty for 48 years. They have one son, who they adopted while in Mexico when he was 2 days old. They have 3 grand kids.
Bruce and Betty have owned a cabin on the Gunflint Trail since 1974. Their contact with Okontoe goes back to the 70s when they rented canoes from Bill Barr for their outfitting business. They became "fully" connected to Okontoe in 2006. Bruce first served on the Board from 2007-2016, and came back on in 2019.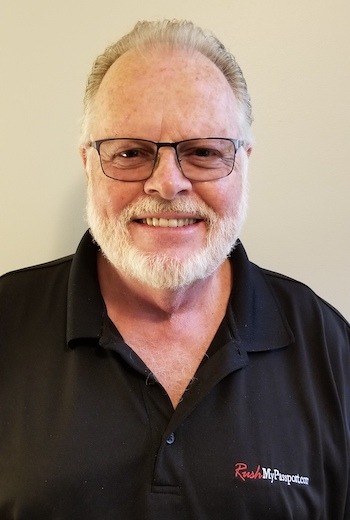 Ken Owen, Director
Ken earned his BA degree and performed post-graduate work at the University of Minnesota. He founded and owned a manufacturing firm employing 225 employees.
During the thirty years he owned the corporation and served as its CEO, he also spoke and lectured on a variety of topics in churches, colleges and men's groups around the country.
Currently, Ken lives in Rosemount, Minnesota with his wife, Sally. They have six children and twenty-two grandchildren. He's been involved with Okontoe since the late 1980s and was a Board member for a few years in those days.
Since his "retirement" in 2009, Ken's been employed as the VP of Ministry and Housing for Life Rebuilders, a faith-based organization that works with newly-released prisoners, men with addictions and men who are homeless.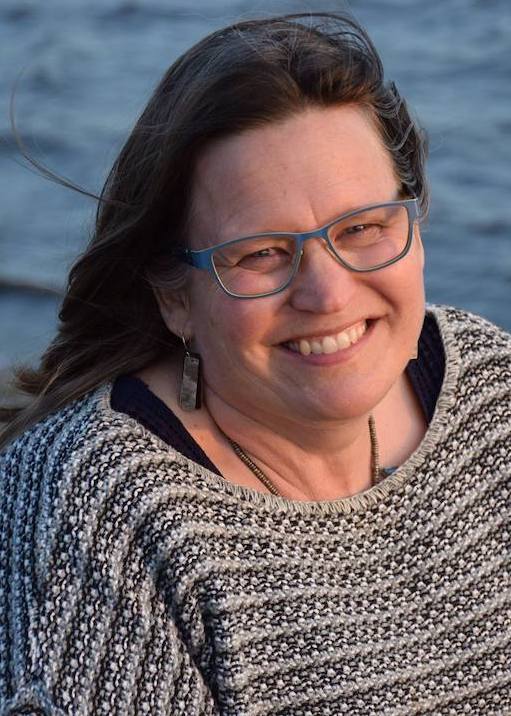 Kirsten Voorhees, Director
Kirsten loves Jesus, people and coffee. She has recently relocated back to Minnesota/Wisconsin after living much of the last 25 years in Tampa, Florida. While in Tampa she received her Master's degree in Mental Health Counseling and served as a leader and teacher in the Community Bible Study organization.
In 2014 she co-founded a ministry called IAmFreedomGirl. Through this ministry she reached out to women working in the adult entertainment industry in the Tampa Bay area. She is also an artist and entrepreneur and enjoys all things outdoors.
Kirsten has been involved with Okontoe since the late 1970s. She attended Discipleship Camp and Advanced Discipleship Camp and then returned as staff for two summers during her college years. Okontoe has provided some beautiful life-forming and transforming moments that have been anchor points for her life.
Legend has it Mark Patten told her that any man who wanted to marry her would have to take him down first. In 1990 a young man proposed to Kirsten and took on the challenge. It was a bit of a David and Goliath scenario, but Dusty Voorhees prevailed. We'll never know if Mark actually got taken down or if he liked Dusty enough to let him win 🙂