Okontoe has had a rich history in its first 50 years. Here are the major highlights, along with our best efforts to name people who served on staff for a year or more. (We apologize for any we've left out!)
We won't even try to name all those who lived at Okontoe short-term, summer DC staff and counselors, etc…
Bill Sr. and Willie Barr purchase and begin a "Church without Walls" at Okontoe. They run it as a campground until Bill's death in 1986. Willie remains part of Okontoe for another 26 years until her death in 2007.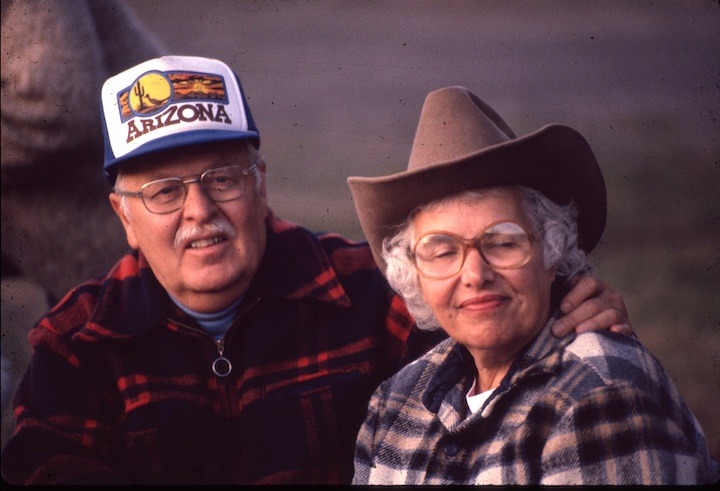 Bill Jr. & Cheryl Barr are staff until May, 1985 when they move to Montana.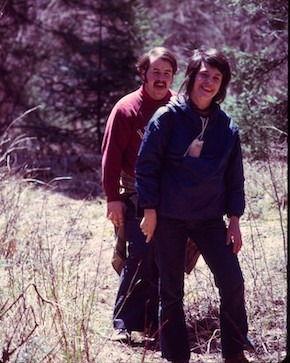 Adventurous Christians founded by John Patten and Ken Bosworth. They lease a section of Okontoe's property for $1/year until AC purchases it about 8 years later.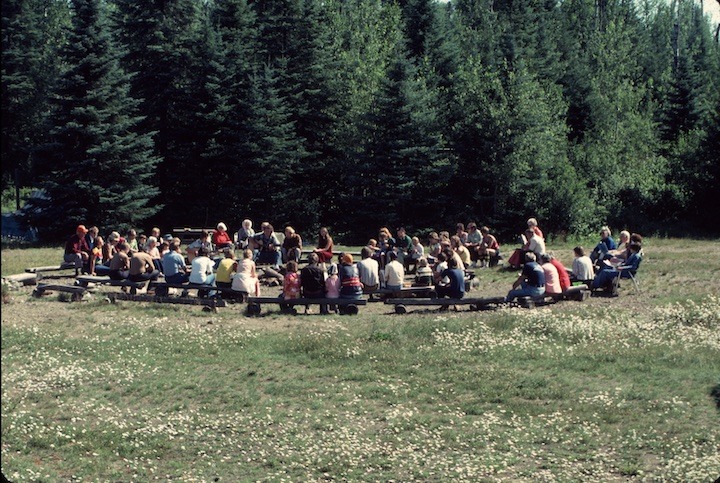 Newlyweds, Mark and Nancy Patten are staff. They add a team of sled dogs to the Okontoe family, which would last for 21 years.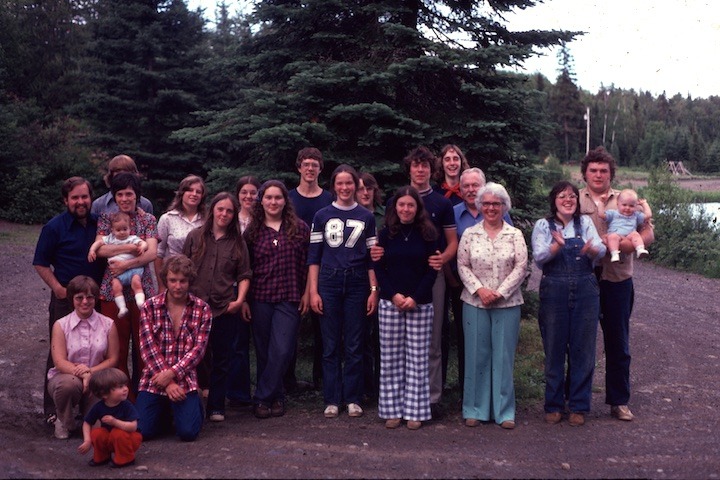 Discipleship Camps (DC) begin. There are two 1-month sessions per summer, 24 youth per session with a 3:1 ratio of campers to staff. Main activities are Bible studies, wilderness and canoe skills, campground work projects, a 7-day BWCA canoe trip and 24-hour solo on Lake Superior.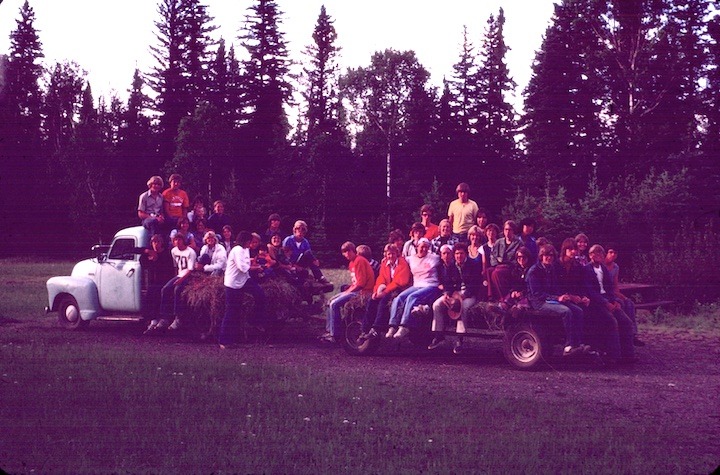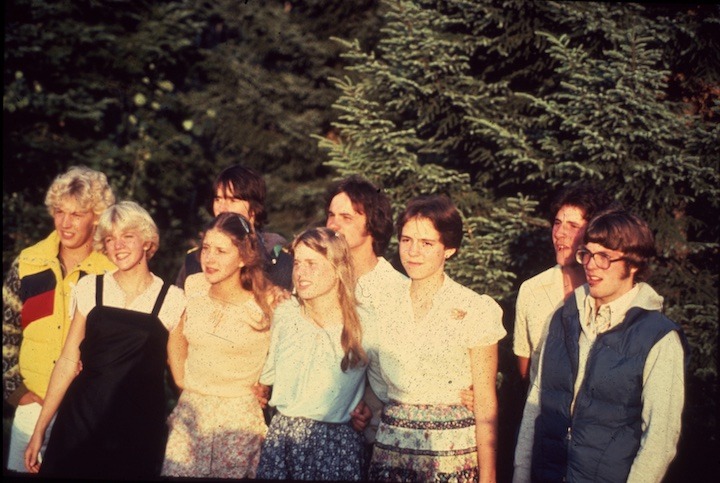 Mark Patten becomes DC Director. Bill Barr Sr and Bill Barr Jr. do much of the teaching.
Counseling Ministry birthed as families of DC campers seek help.
Many, many people live at Okontoe throughout its history short-term for counseling, ministry and help with family life and marriages. That continues on into the present.
Advanced Discipleship Camp (ADC) begins for those who had gone through the previous year's DC. Includes outreaches into northern Native communities in Ontario and Manitoba through the connections of Ed Viren.
A-Frame Chapel construction begins.
Bill Morel joins Mark Patten as co-DC Directors for the summers. He and Mary would eventually serve in Papua New Guinea for a couple of years, then be part of the St. Cloud ministry in 1981.
Okontoe Ministry Center in St. Cloud begins at the "Route 6" property—two houses and a couple apartments. Bill & Cheryl Barr, Bill Sr. & Willie Barr, Susie Potter, Bill & Mary Morel spend 9 months of the year there (Okontoe during the summers). The Counseling Ministry is very active.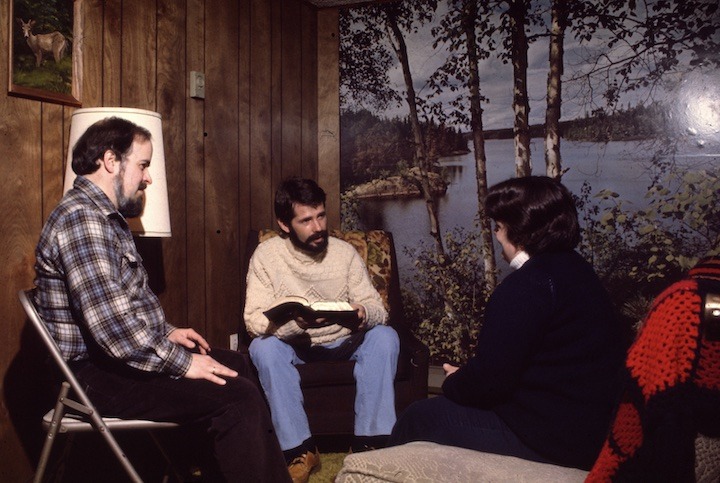 Susie Potter serves as Okontoe's secretary for many years, both at the Counseling Center in St. Cloud and at Okontoe.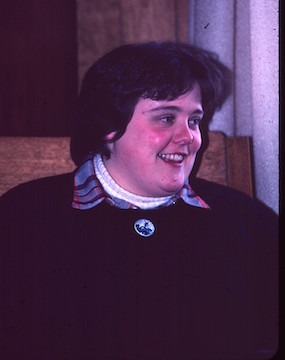 Mark & Nancy Patten start to live at Okontoe year-round.
Mark Patten meets Fort Hope Chief, Harvey Yesno, to ask permission to bring up a Christian hockey team in the winter. He brings an ADC group there.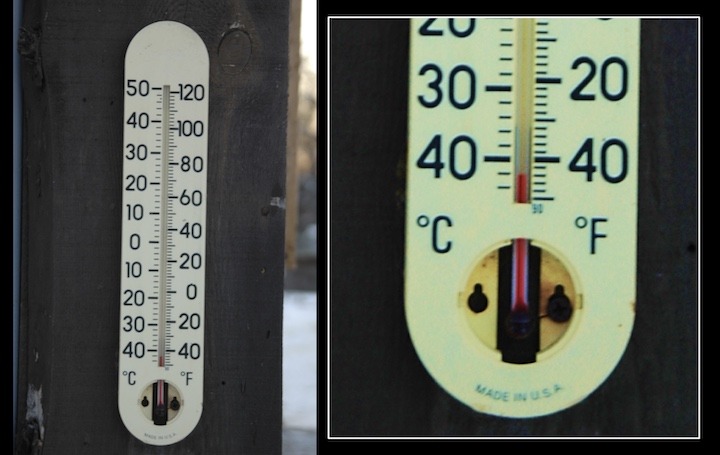 Others involved as long-term staff during the 70s include:
Dennis & Grace Audet, part of the St. Cloud Counseling Center for many years. They also help at Okontoe during the summers.
Harold & Diane Wiehoff, for a couple of years.
Melody Logan for about a year.
Gene & Bonnie Mitchell for 3-4 years.
Larry & Patty Gamer for 2-3 years.
Dave & Sue Lofstrom work with Okontoe Ministry Training School in 1979 and live at Okontoe into the 80s.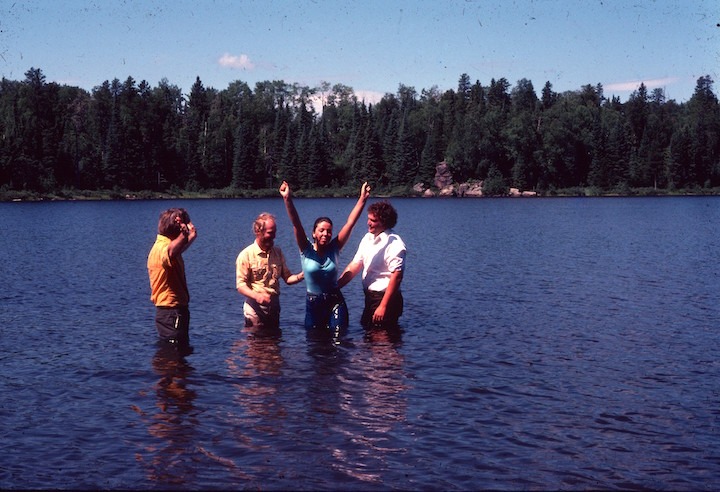 Gary & Judy Davidson are involved with Okontoe and the Counseling Center for several years.
John Davidson is involved with Okontoe, especially DC and the Counseling Center.
Bruce Moe and Pam Knowlen serve as staff for about a year. They eventually marry.
(Marriages from relationships formed at Okontoe have been common over our history!)
Okontoe Sports Ministry begins with hockey outreaches to Fort Hope, Ontario, a fly-in-only Native village. It later grows to include other communities in northern Canada.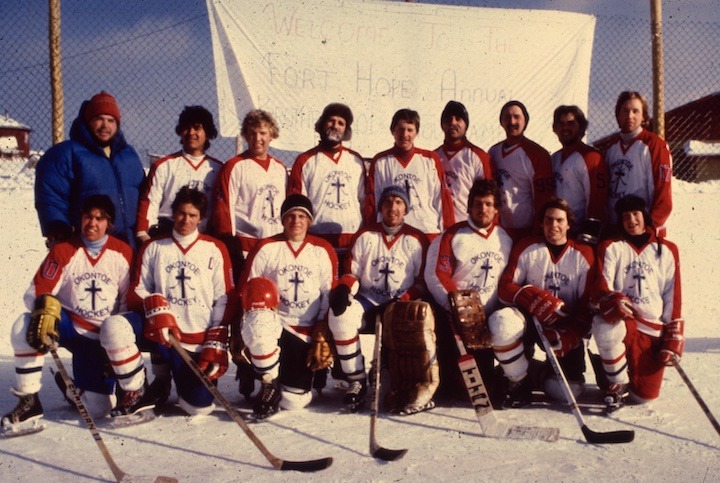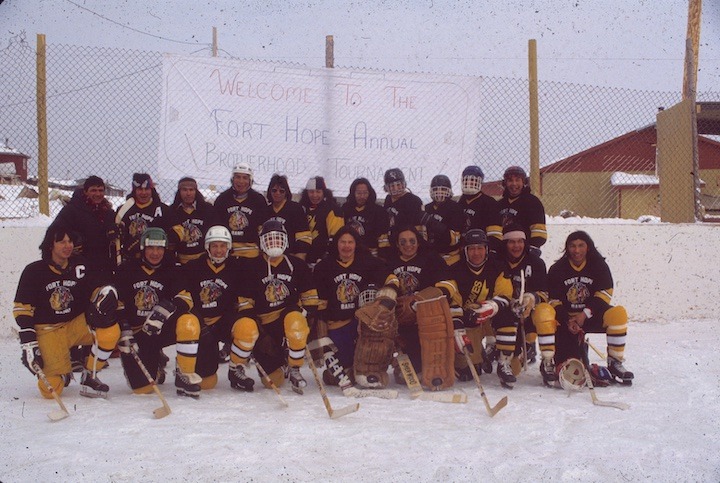 Dave Boeltl becomes the director of the Sports Ministry, including hockey outreaches. At its peak, about 160 men play on many different hockey teams in a league in the Twin Cities.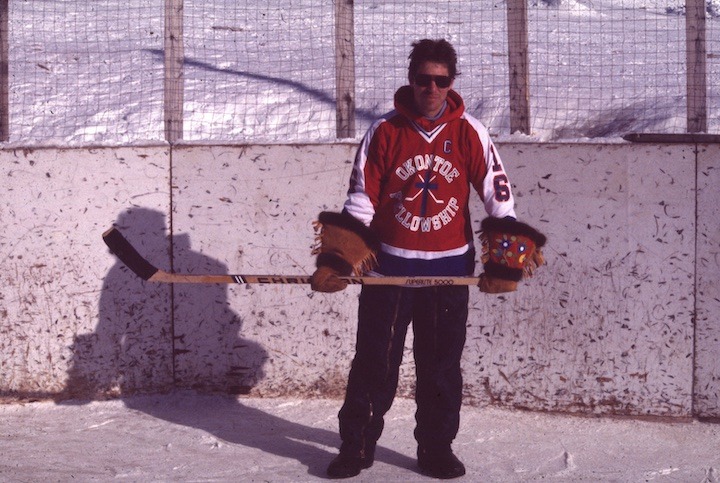 Debbie (Wood) Adair and Lynn (Hankins) Hartke are Okontoe's first missionaries to Fort Hope.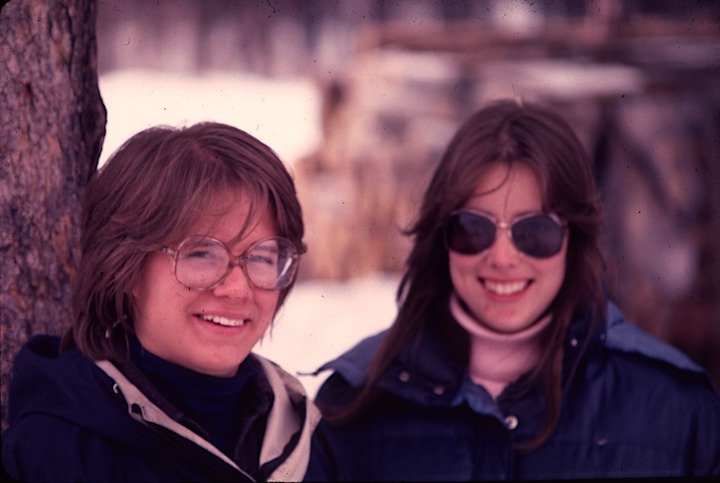 Debbie served Okontoe in various capacities including DC and Okontoe Mission Outreach. She served in Fort Hope through Okontoe from 1985-1992.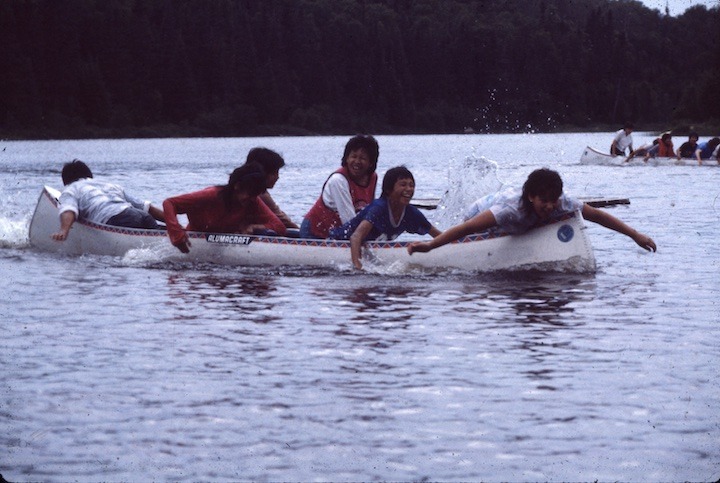 Lynn then meets Kevin Hartke (who is working at AC). They marry and serve as staff at Okontoe. They find the cabin, now known as Grandma's Cabin (as Willie Barr lived there for many years), and moved it to its present location on the property. They serve as staff for several years.
Dedication of the A-Frame Chapel and burning of the mortage.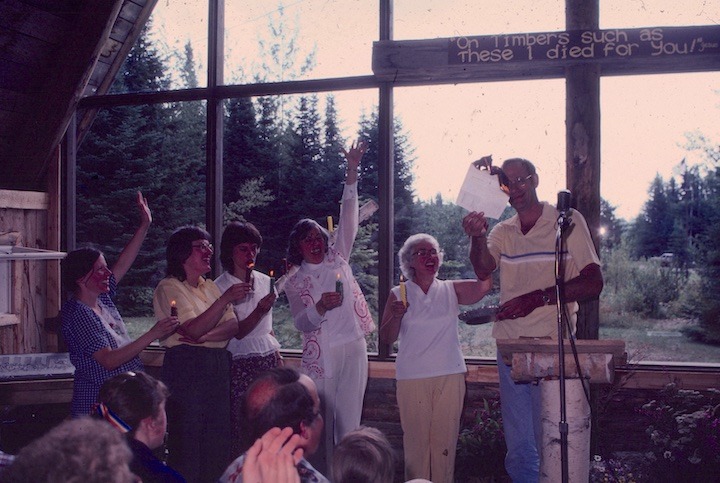 Mark & Nancy Patten and their family move to Fort Hope as Okontoe missionaries for about a year.
Mark & Muriel Orr serve as staff for a couple of years, both at Okontoe and Fort Hope.
John & Diana Sanny partner with Bill & Mary Morel as DC Directors.
Bill & Mary Morel and their family move to Okontoe full-time, until 1994.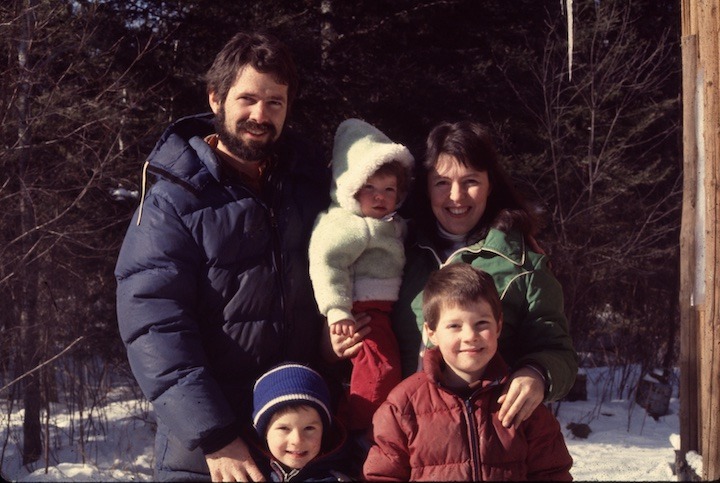 Willis & Carol Wood join Okontoe's staff full-time, until 1992.
Jeff & Lynn Knowlen and their family serve as Okontoe missionaries in Fort Hope.
Okontoe's ministry emphasis gradually shifts from the St. Cloud Counseling Center to mission work in the North in the early 80s. By 1985, all Okontoe staff are based at Okontoe.
Jerry & Gene Goodmanson and their family serve as Okontoe missionaries in Fort Hope for a couple years.
Bill Barr Sr. retires, and Mark Patten becomes Director of Okontoe.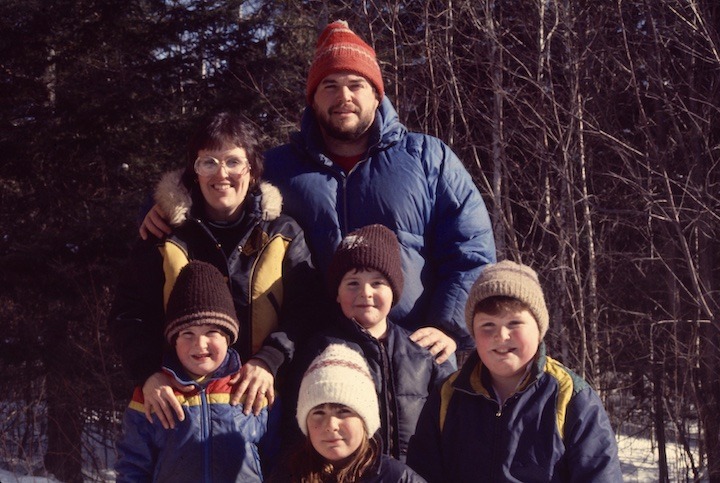 First Mission Quest. About 250 people come to Okontoe from the north and the south for a long weekend of worship, teaching and fellowship over Memorial Day Weekend. There would be three Mission Quest events.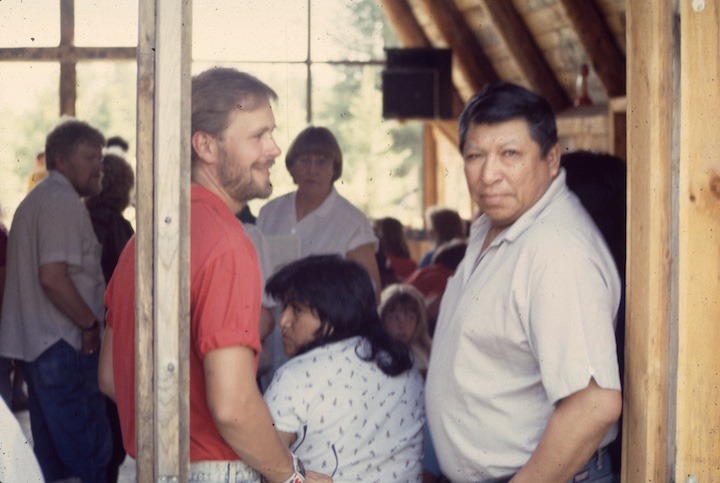 Bill Barr Sr. passes away.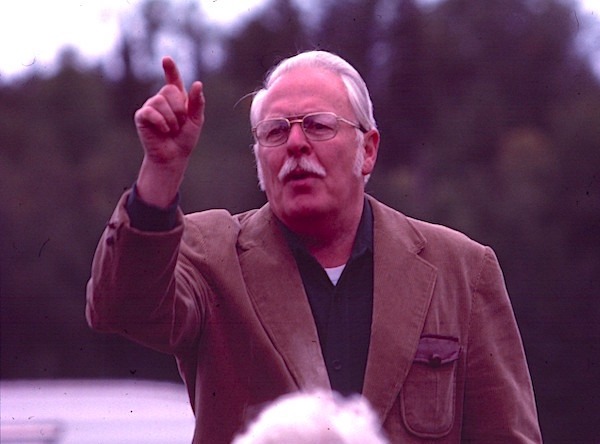 Bill & Mary Morel move to Fort Hope as Okontoe missionaries for a couple of years.
Steve Miller joins Okontoe staff for a couple years.
Jeff & Mary Moe and family move to Okontoe to join full-time staff (1988-1994).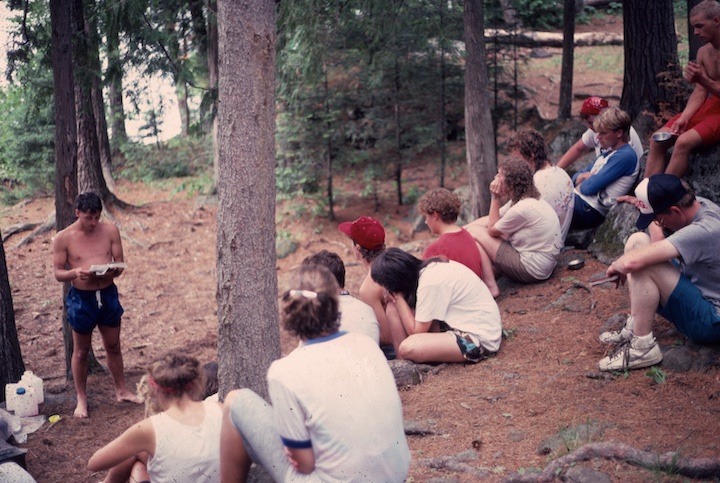 Others who serve at Okontoe as long-term staff include:
Greg Pearson, for about three years.
Elaine (Roberts) Weygandt for several summers and a winter in Fort Hope.
Shelly (Paydon) Martin served as Okontoe Secretary for about three years.
Rick & Robin Sedgwick joined Okontoe staff for about a year.
Bill & Mary Morel family and Jeff & Mary Moe family leave Okontoe staff.
Chrissy Patten joins full-time staff, until 2006.
End of the sled dog era at Okontoe.
Patten Family Sleigh Rides begin at Okontoe. Guests would come from 48 states and about 50 countries. More than 12,000 people are estimated to have been hosted on the rides and in the Patten home until they closed the sleigh business in 2015. The four remaining Belgian horses, the sleighs, harnesses and other gear were donated to another Minnesota camp.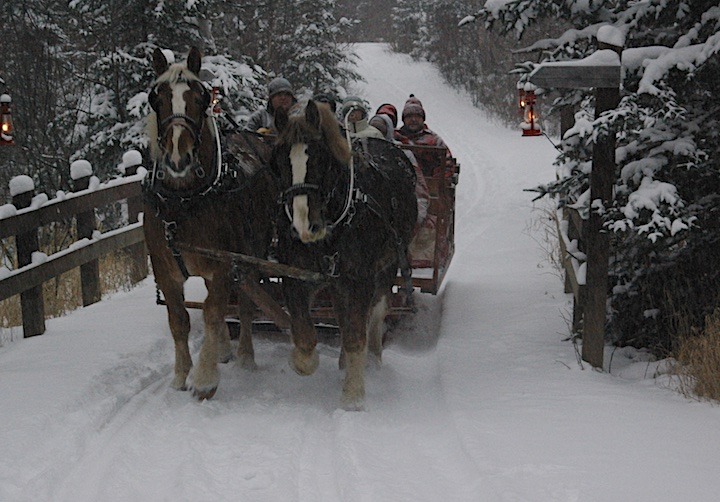 Patten family active in Fellowship of Christian Athletes (FCA) in Grand Marais High School through 1998.
Andrea Patten joins Okontoe staff full-time, until 2002.
Prayer Chapel built on hill overlooking Bow Lake.
A-Frame Chapel torn down due to rotting logs.
Sonia Trinidad joins Okontoe staff, until about 2006.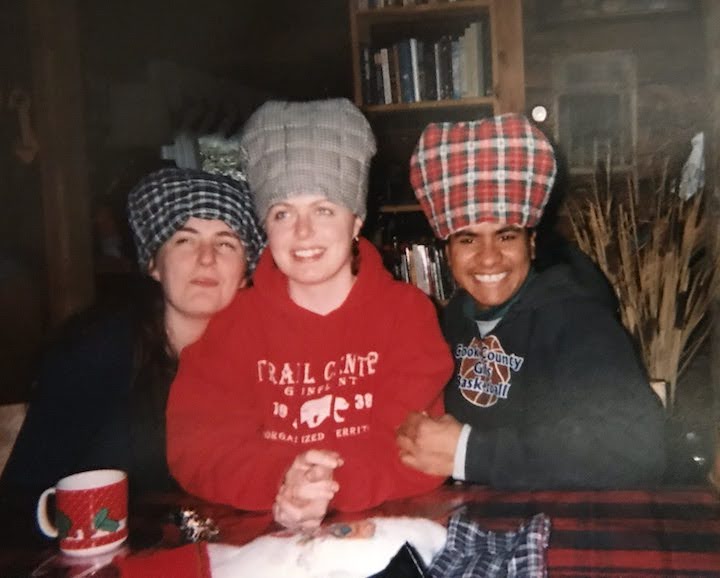 Present Chapel construction begins (completed in 2011)
Begin hosting AA Retreats (until 2007).
Boundary Waters and Gunflint Trail suffer "the Blowdown" of July 4th. An estimated 5,000 trees lost on Okontoe's property. No buildings, vehicles, RVs or tents are damaged!
Tim Bermel joins Okontoe staff for about a year. He eventually marries Andrea Patten and they leave in 2002.
Jon Barr (grandson of Bill Sr. & Willie, son of Don & Sheri Barr) home-going to glory.
Pete Jacobson joins Okontoe staff for about a year. He eventually marries Chrissy Patten. They leave Okontoe in 2006.
Christy Miller joins Okontoe staff (for the first time!), until 2011.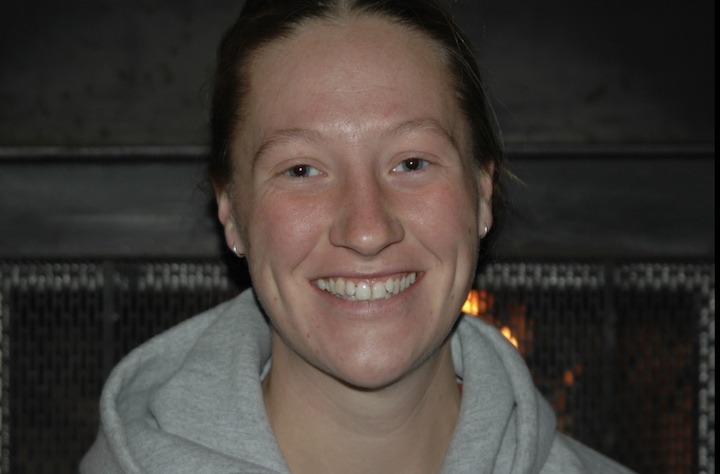 Willie Barr passes away.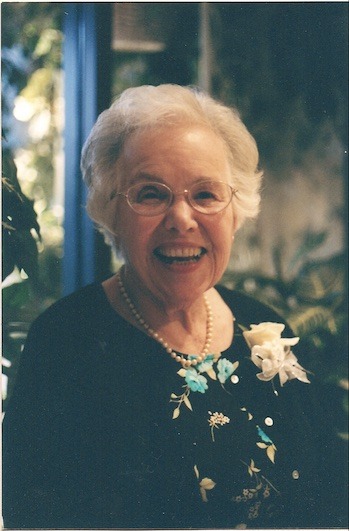 Lumberjack Breakfasts begin (until 2010), a living history experience. The Okontoe property had been logged in the past, with some operations set up in the back of the property across the lake. Used the horses and wagon to bring guests to the Dining Hall/Cook Shack.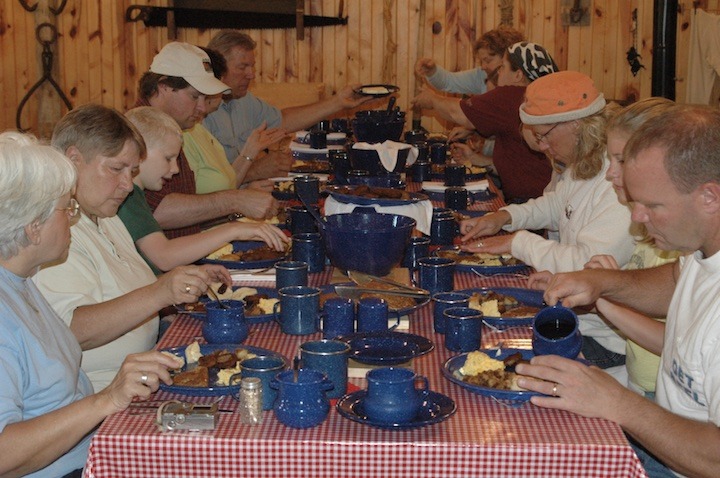 Jake & Andrea Patten join Okontoe as staff, until 2015.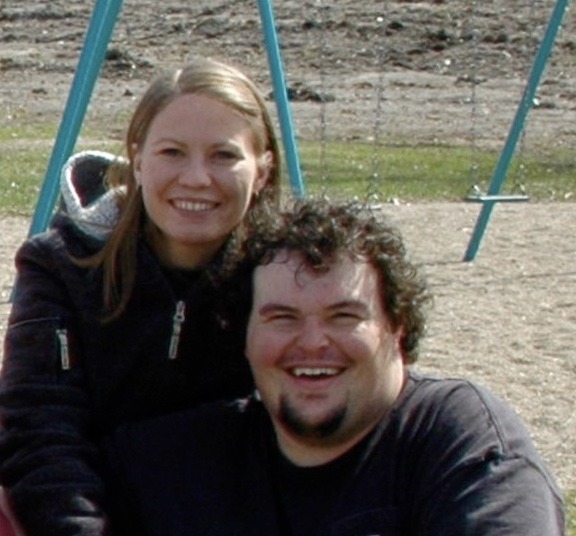 Okontoe hosts Wilderness Horse Clinics each summer through 2012 with Jack & Sararh Leiser, who come up from Texas.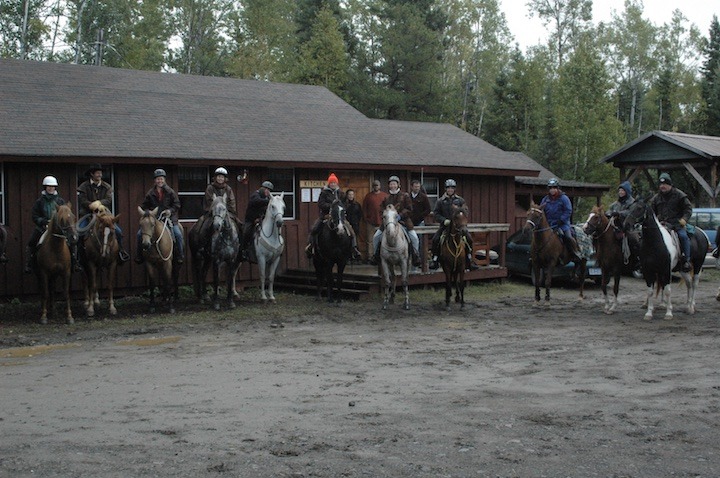 Internship Program begins and continues to the present, working with many, many young adults in summer up through a couple of years of living at Okontoe.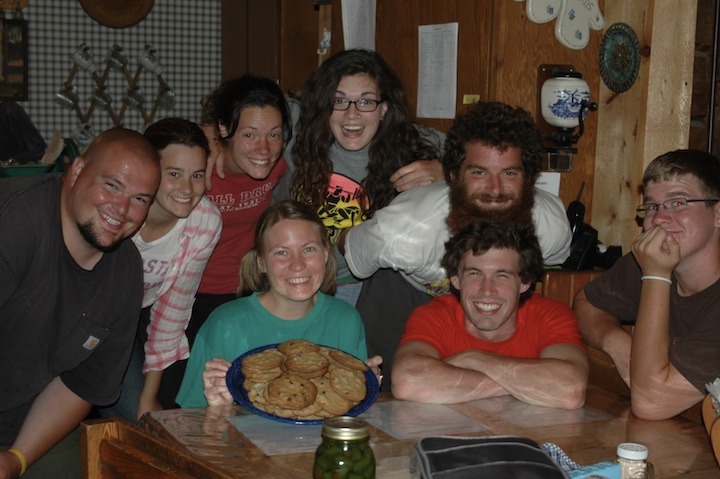 Off-the-Grid Program begins (through 2019) to train people in off-grid survival skills including outdoor cooking.
Okontoe begins to host Midwest Challenge/Life Rebuilders retreats, through the present.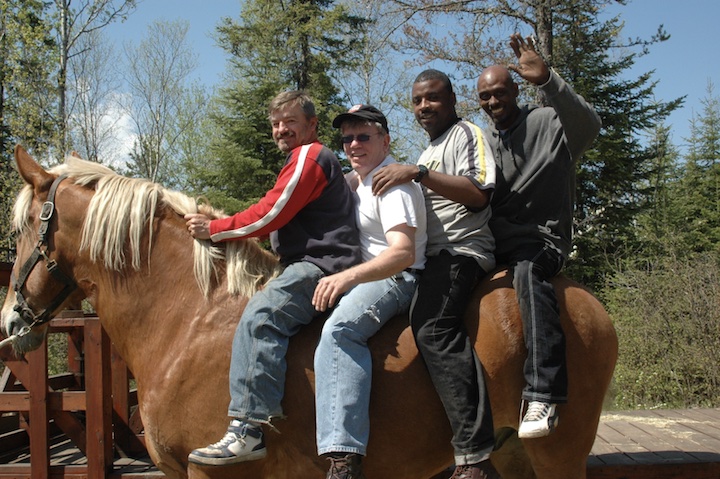 Ben & Jody Selin and family live at Okontoe (for the first time!) for 2.5 years, training for the mission field in Mongolia.
Marissa & Sarah Rinke (sisters) join the Internship Program and eventually become staff, until 2019.
Tom & Bobbi Cromwell serve as Campground Hosts through 2021.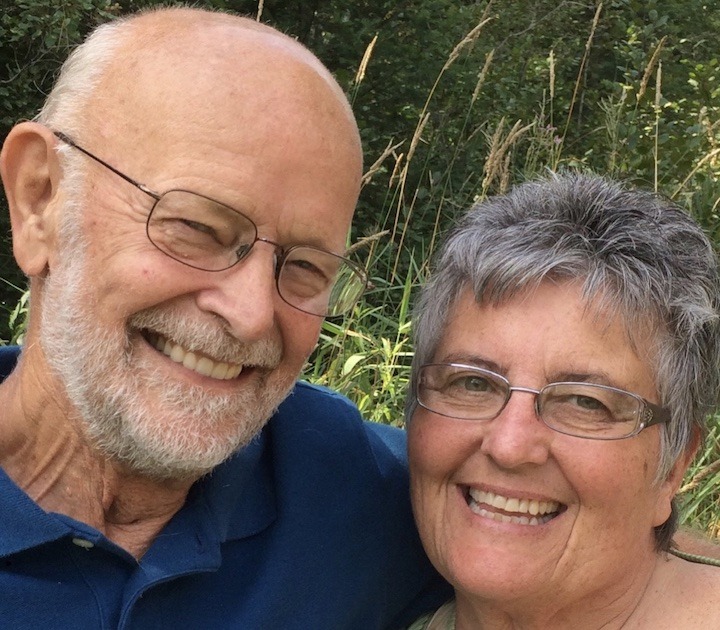 Mark Patten passes away.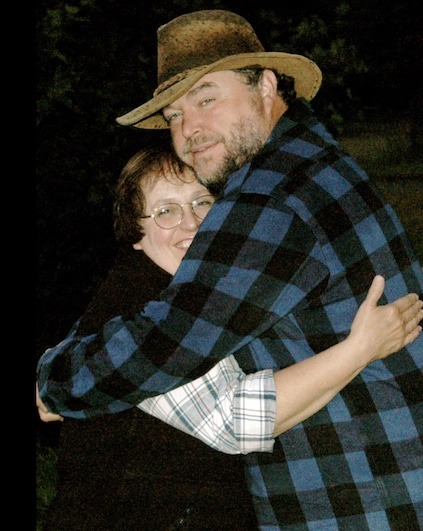 Ben Selin becomes new Executive Director. He, his wife, Jody, and their four kids move to Okontoe.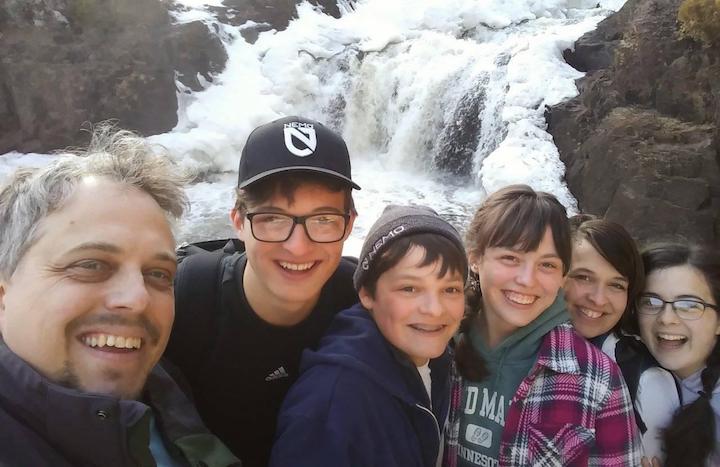 The Campground breaks records with guests in the cabins and campsites due to the Covid-19 pandemic and everyone heading outdoors!
Christy Miller re-joins Okontoe as full-time staff.
Okontoe celebrates its 50th Anniversary with a Campout in August, hosting around 200 people for the weekend. Events include a Saturday evening potluck meal, community campfire and Sunday morning Chapel service.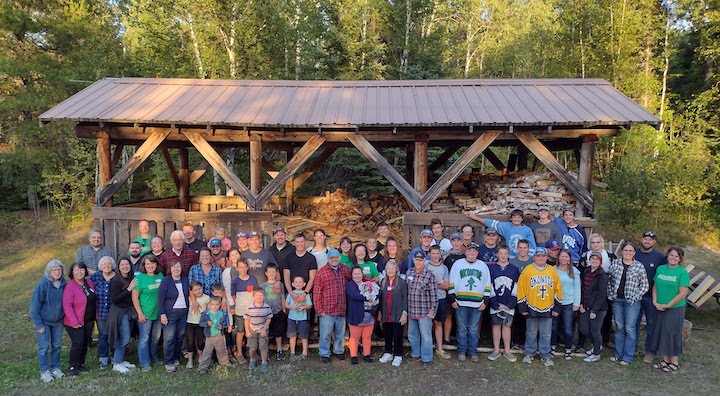 We look forward to seeing what the Lord does…!