Okontoe Fellowship is a Minnesota 501(c)3 non-profit organization. The proceeds from our cabins and campground help provide for camping & ministry retreat scholarships and ongoing discipleship ministry here, along with our ongoing expenses. But we could not continue without the generous giving of many friends and supporters as well!
We're so incredibly grateful for the way the Lord has provided over the years through His people—you!
Whether it's been monetary, in-kind gifts, or with skills and time, we've been blessed over and over again by the generosity of the Body of Christ. If you're one of them, thank you!!
Donations
If you are sending a check, make it payable to "Okontoe Fellowship" and mail to:
Okontoe, 110 Bow Lake Road, Grand Marais MN 55604
For online donations please click the "Donate" button below. Once you click there will be options for one time gifts, recurring gifts and designated giving as well. Thank you so very much!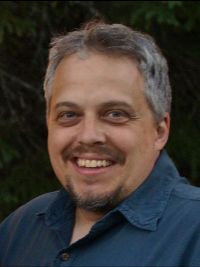 Top Needs & Desires List at Camp
Hi! This is Ben Selin, Director at Okontoe.
I'd like to briefly share some of the needs I am beginning to see here at Okontoe. There is much involved in running a camp and maintaining a large property, and many things needed to do it well. I share these items with you for your awareness and to ask you to please join us in pray over them – that He would provide for them as He sees fit. Let's see what He does!
SOME BASIC NEEDS:
Kitchen stove vent hood for the Lake House. Donated!
Water heater vent pipe installation at the Lake House. This pipe needs to be vented out of the roof to vent properly. Currently it vents out the wall and some gases go back into the house at times. Also, if there is anyone with expertise in this area, I could sure use help doing it right.
Larger water pressure tank for the Lake House well. Donated!
Propane furnaces for staff housing. Purchased used at a great price!
EQUIPMENT NEEDS:
New tires for front wheels on tractor. Heavy truck tires work really well on the front.
Funds to repair our dual-axle flatbed trailer, one axle has broken off. (Or perhaps a newer trailer?)
Wood chipper, up to 3 inch capacity. Perhaps as an attachment to our tractor's PTO? Or simply as a stand-alone piece of equipment. This would save us much time in hauling brush away and getting burning permits- and give us a supply of wood-chips for trails, gardens, etc.
Zero-turn lawnmower – perhaps commercial grade. There is much to mow at camp! This would help cut those mowing times down considerably and allow us to get more done.
Snowblower attachment for our tractor, PTO driven. I am thinking 6-7 feet wide and single auger, so the driver can see over it easily. This would help us throw the snow into the woods – instead of it piling up near the roads and it getting in the way over the winter. This would also be a great help in keeping the road open to the DC cabins for winter cabin groups!
Mini-excavator Donated!
Dump truck or dump trailer – for moving brush, firewood, rock, and gravel. It is so much easier to dump a load out then to have to drag it out by hand. A big time saver too.
BIG PICTURE PROJECTS:
Update of our septic systems – as many of you are aware this is a big need and we are on our way with our GoFundMe page and many of you have donated towards this already. Thank you! God will see this done. My basic understanding is that until our septic is upgraded, the county will not issue us a building permit to make any major changes to our buildings or add structures. We can use the systems we have, but if they have a major problem – we cannot repair them. They are not up to current code any longer and need replacement.
Update of canoes, life-jackets and paddles. Perhaps adding kayaks too?
Update of campground water spigot posts, and RV water connections.
Repairs to campground electrical posts, lines, and electrical boxes.
Update of campground picnic tables.
If you are interested in helping on any of these projects you can either give me a call at 218-388-2285 or follow the Giving instructions on this page.
Thank you so very much for standing in prayer with us on these items!
Help Fund our Septic System Upgrade
Our most urgent current need is the upgrade of our entire septic system, including the two year-round houses, the Shower House and over a dozen outhouses on the property.
We're dedicated to bringing the property up to current code. As you can guess, this isn't cheap! Any amount you can give is appreciated.
Volunteer Your Time or Skill
See our page: Group Service Project Opportunities for some ideas of the types of ongoing projects we can always use help with.
When we have specific needs for skilled help, we'll list those here.
Other Types of Gifts
If you have an item you'd like to gift to Okontoe, please contact our Executive Director at 218-388-2285 or info@okontoe.org.
Give through Amazon
There are two ways to help support Okontoe through Amazon:
Amazon Smile Program—Go to Smile.Amazon.com, choose Okontoe Fellowship and sign in to your Amazon account. Amazon will donate .5% of your purchases to Okontoe at no extra cost to you.
Okontoe's Amazon Wish List—coming soon!