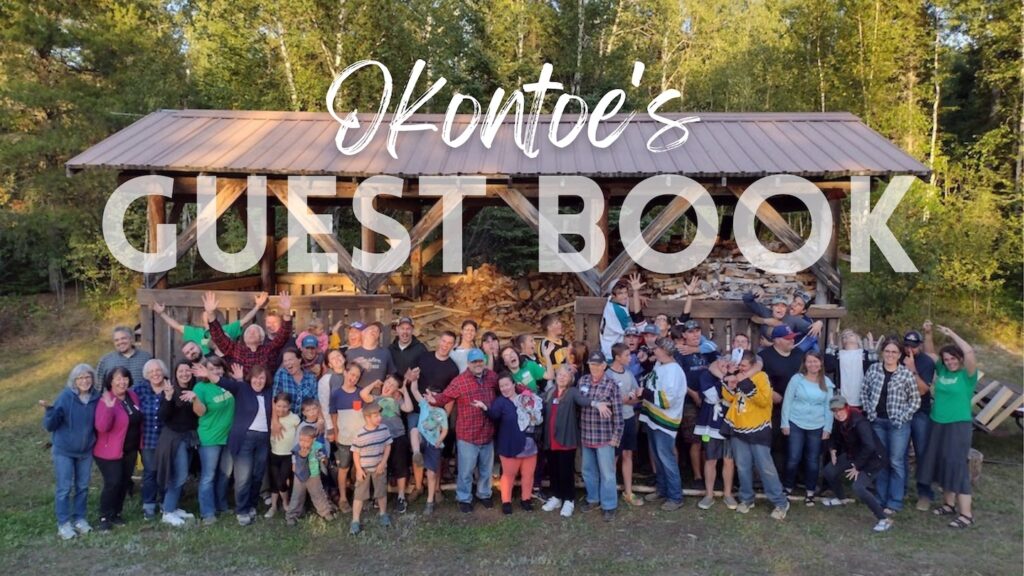 7 entries.
I attended several discipleship camps in the early 80's and worked doing campground maintenance in 1986. A few years ago I started going back up with a couple friends and our kids and have really enjoyed being able to get away and enjoy the beautiful campground and surrounding area. Also a great place to grow closer to God.
Okontoe is one of my very favorite places to come, relax, and refresh. Mark and Nancy were friends for many years, until Mark and Dave went to be with Jesus only 10 days apart. We first met when we were taking youth groups into the Boundary Waters, and our friendship continued throughout the years. I recently spent a week with Nancy, and I came away restored and ready to get back into ministry. Thank-you for making this place possible!
In 1980 Dean and Stella Mills brought our Church Upon The Rock youth group up for a week of tent camping! It was amazing and beautiful! I'll never forget when I got home my mom said she could not tell if I was tan or really dirty! Okontoe was a yearly adventure I looked forward to all through high school. I eventually came along to cook for the campers. One year we stayed in the DC camp and I was thrilled to have a stove instead of a campfire to cook on, until while lighting the gas oven I was knocked on my bum and eyebrows singed from an over zealous attempt I guess. Wonderful memories!
Lived next door at AC in early 70's
After visiting the campground a number of times with my family I decided to spend a little more time there. I was part of the OMO team from '81-'82.
Since 1972 Diana, and then John, later a married couple in 1978, have been camping and enjoying Okontoe Family Campsites. It's the summer of 2021 now and we've just finished another great trip there. The fishing, the local hiking trails, and the friendliness of the camp staff have provided a life-changing experience that we still enjoy today, as have our four children. We have years of fond memories playing guitar and singing around the campfire with family and friends. It's been a home away from home right near the Boundary Waters Canoe Area off the Gunflint Trail.
My Okontoe journey began the summer of 1987 when Mark invited me to be part of the counseling staff for DC Camp. I was fresh out of college and ready for a summer in the woods. I didn't know it would help steer the course of the rest of my life! I fell in love with the Boundary Waters area, canoe trips, the Gunflint Trail, the North Shore, the Patten family and Okontoe. I married Nick Brodin in 1992, who'd been going to Okontoe since he was young with his family and through DC Camps. Our three kids grew up spending several weeks of every summer at our lease site there, and now they love Okontoe, too 🙂 It's been a joy and pleasure to be able to serve this wonderful ministry in many ways, and to be connected to so many amazing people through it.