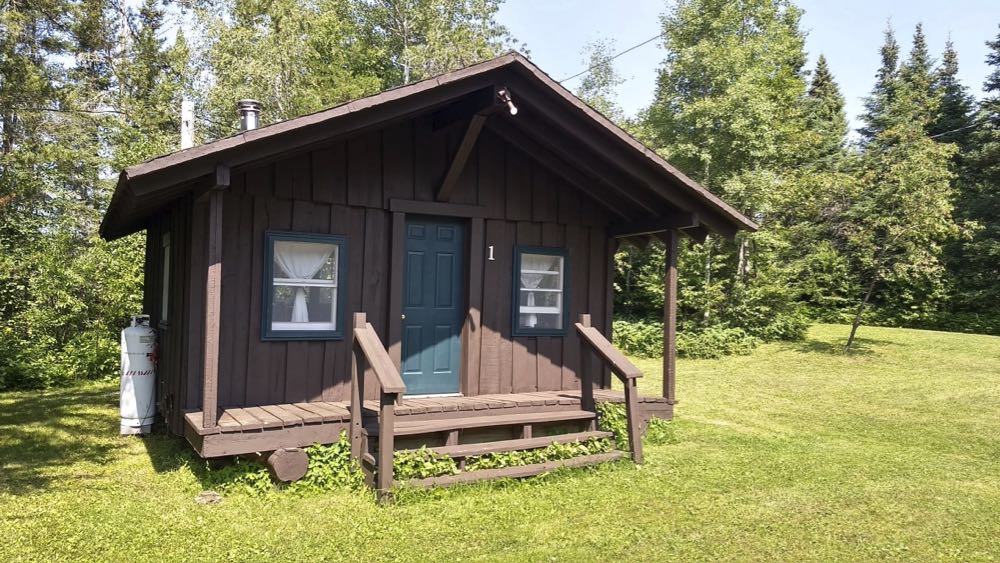 We have several rustic retreat and camping cabins waiting for you here at Okontoe.
These wilderness cabins are available for rent during our summer season: Memorial Day weekend through (usually) the third weekend of September, when water is available in the campground.
If you're hardy and can haul your own water, we'll rent them into the late fall, until the snow is too deep to drive through! (We currently don't plow to the cabins during the winter.)
By "rustic" we mean:
No indoor plumbing. You'll use a nearby outhouse.
Most of them require you to bring your own bedding.
They all have electricity and either a wood stove or propane heater (no air conditioner—that's not usually necessary up here anyway!).
Quaint, but no frills!
Please keep in mind our Quiet Hours from 10:00 pm to 8:00 am! There are others in the Campground besides your group.
Discipleship Camp (DC)
The entire DC is available for rent for a family reunion, retreat, youth camp or other large group. It can sleep up to 22 people, plus a few tents if needed. Bring your own bedding.
The Cook Shack comes with the DC rental. That includes a kitchen with dishes and cookware, refrigerator and freezer space and dining area. Wood stove heat. (You're responsible for your own meal preparation and cleanup.)
There's hot and cold running water in the kitchen, plus a cold water spigot outside. Two outhouses. The shower house is available in the campground. Shared outhouses.
FEE: $300/night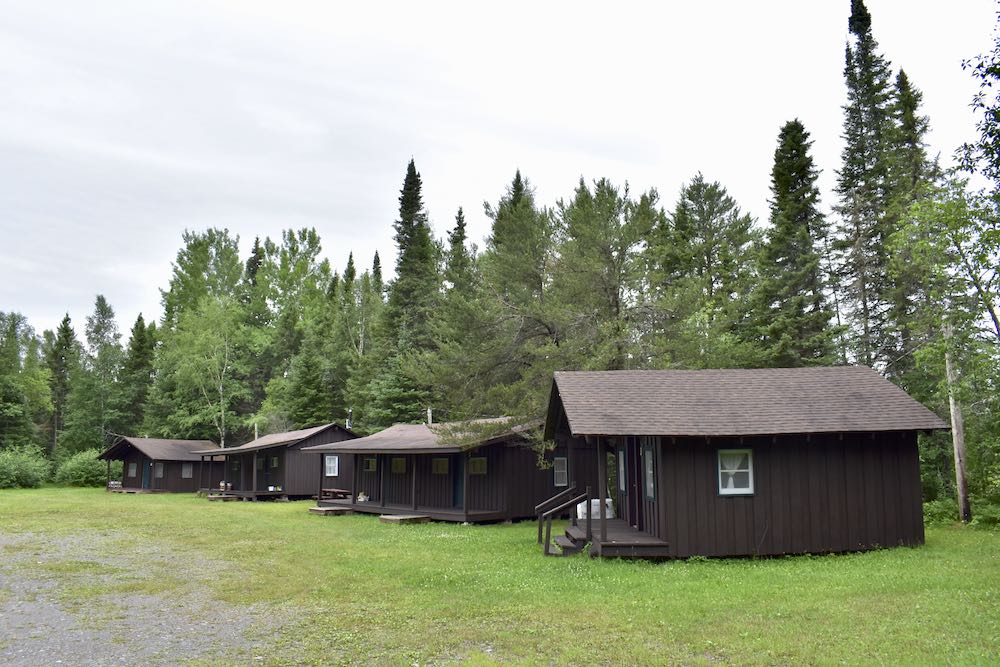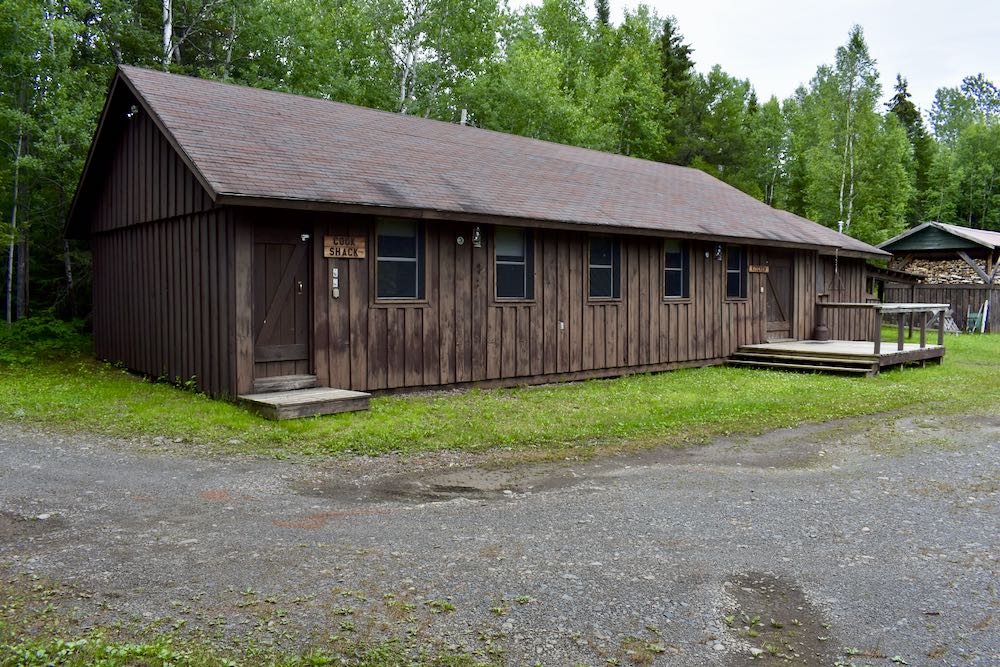 Discipleship Camp (DC) Individual Cabins & Bunkhouses
Cabins 1 and 6 are 1-room cabins with a queen-size bed and sofa. They each have a small fridge, small gas stove with oven, dishes, coffee maker. Propane heater.
Fee: $55/night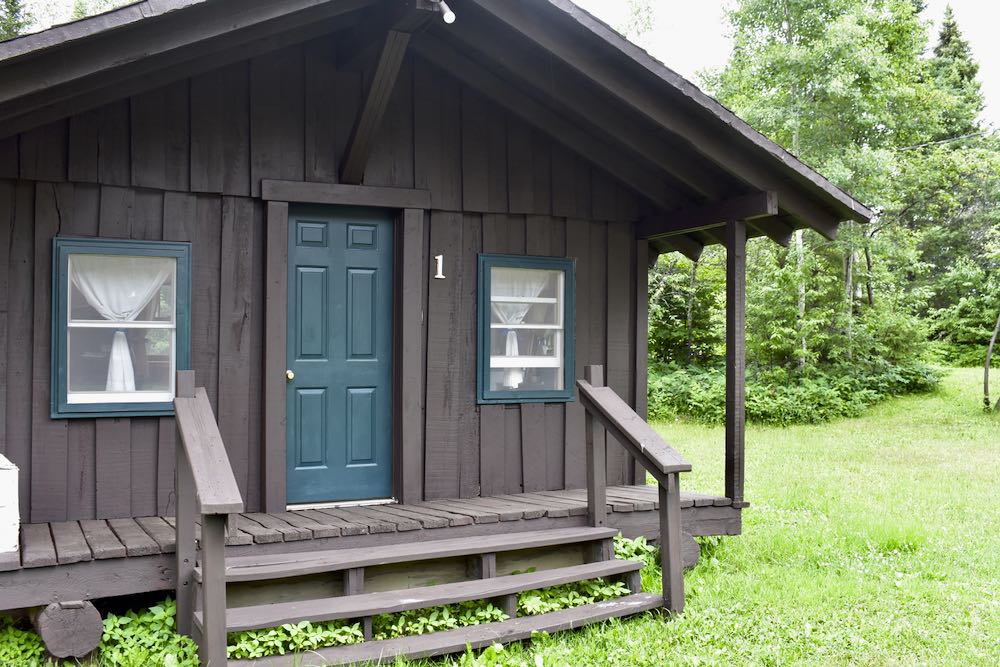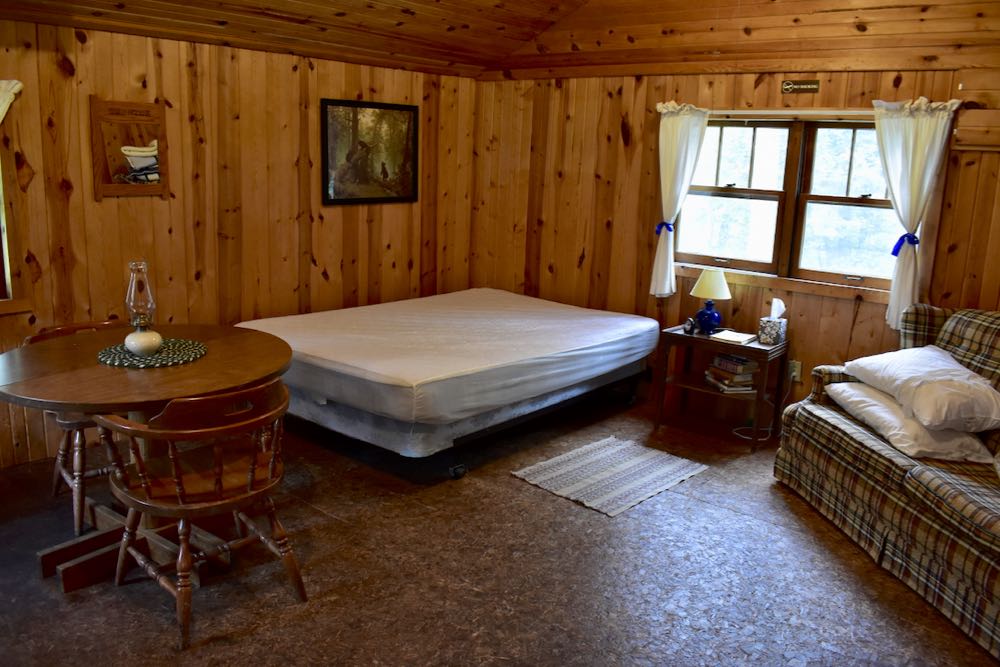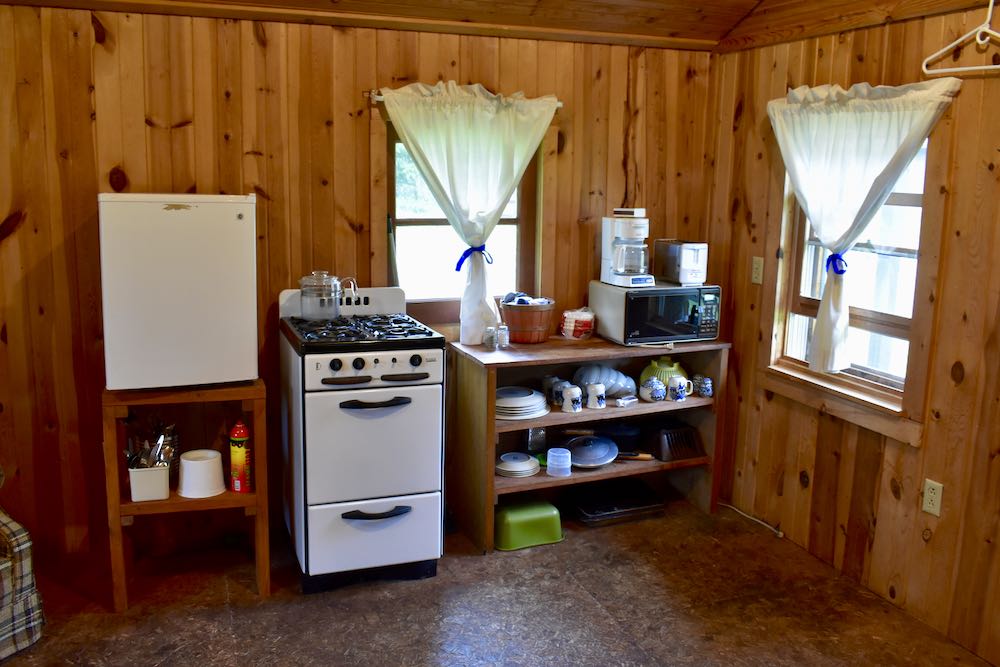 Cabins 2, 3 and 4 are Bunkhouses. Each sleeps 6 (4 individual bunks and a double bed). No cooking facilities or dishes of any kind, so you'll need to bring your own camp stove, coolers and supplies. Wood stove heat.
Fee: $10/night per person.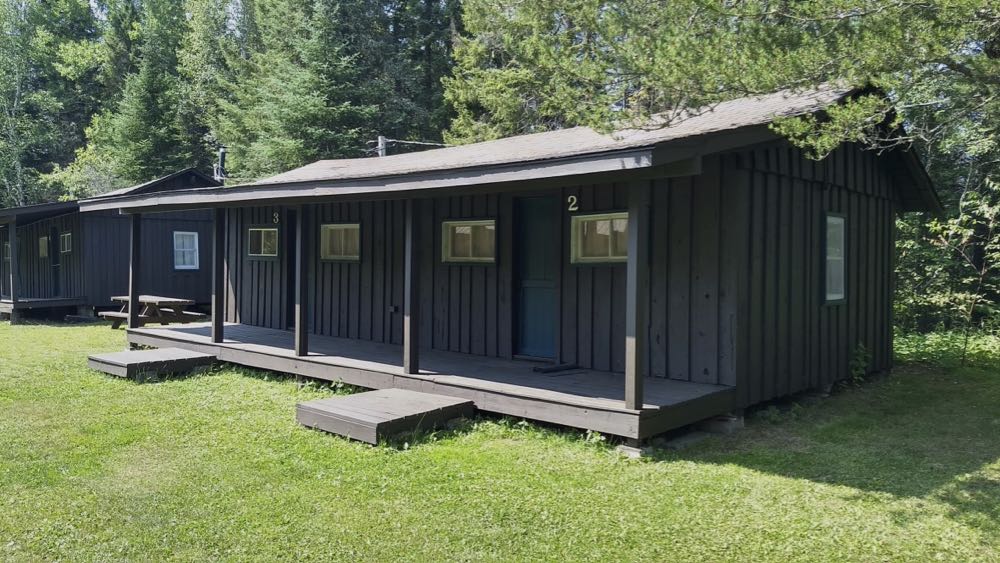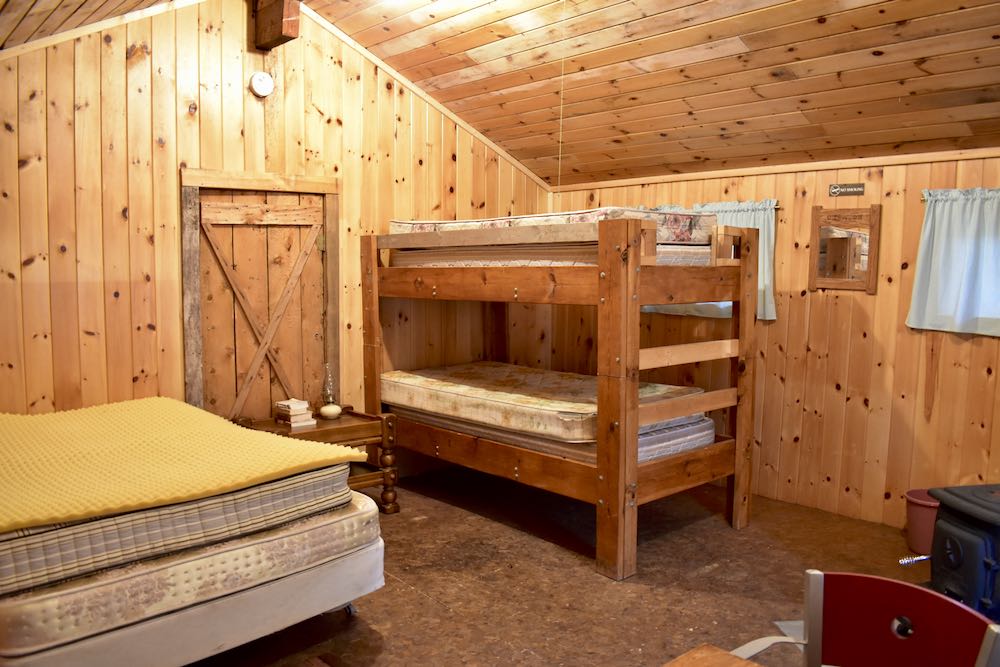 The Shower House in the campground is available for your use. The Cook Shack is not available for your use if you rent an individual cabin. Shared outhouses.
Guest House
At the east end of the property, quite secluded, is our 2-story Guest House. It has running water in the kitchen sink during the months when the campground water is turned on, but no plumbing in the bathroom. Private outhouse. Wood stove heat. Deck, grill, screened porch.
Main Level: bedroom with a queen bed, living area, bathroom with porta-potty (that YOU empty and clean!) and mirror, kitchen with dishes and cookware.
Upstairs: Two semi-private bedrooms.
Sleeps up to 6.
Fee: $95 + $10/person if more than 4 people or one family unit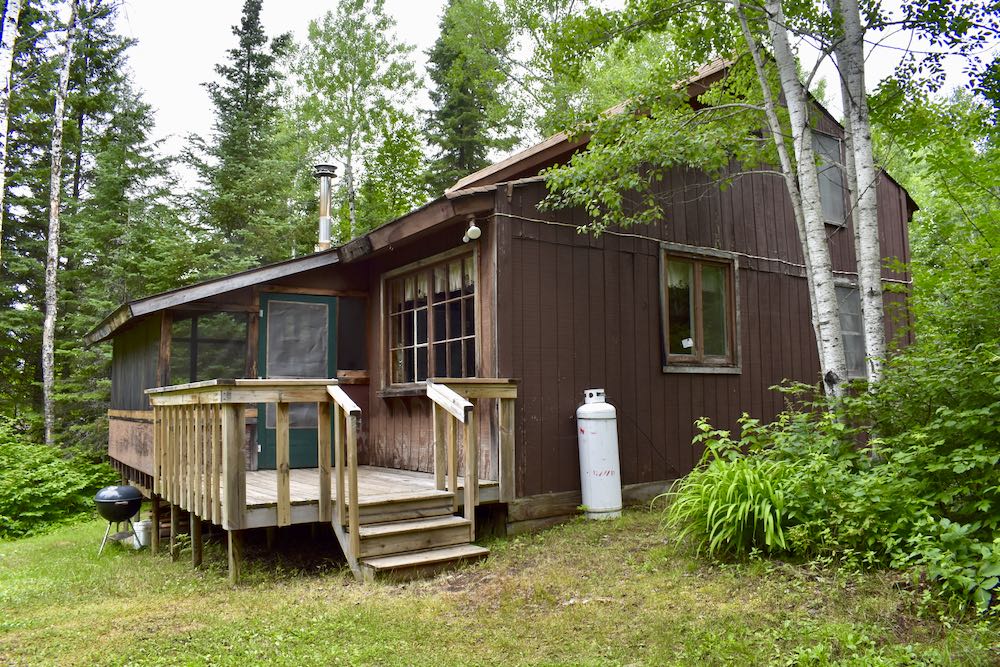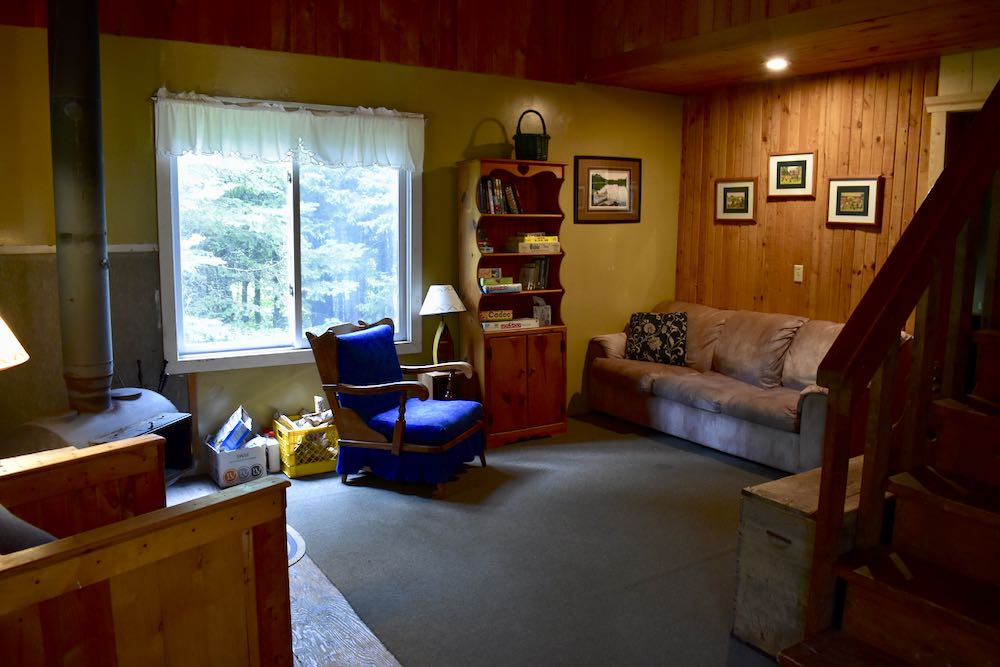 Garden Bunkhouse
This small apartment cabin has a living area (with a large bookshelf full of books), kitchen with running water in the summer months and bedroom with double bed. It's located next to the gardens, more where the action is. Private outhouse. Bedding provided.
Fee: $85/night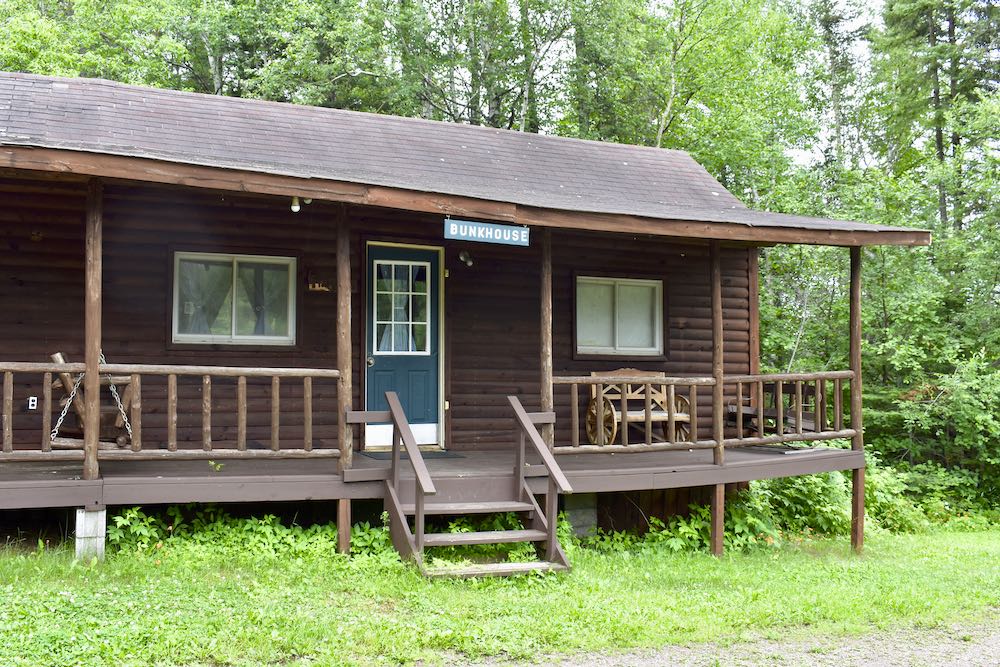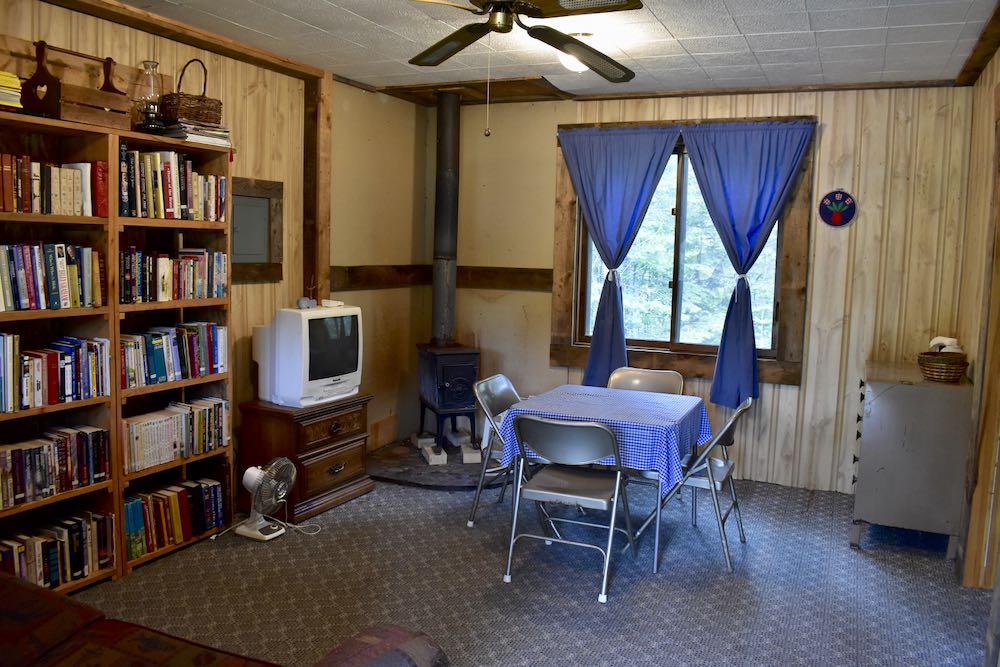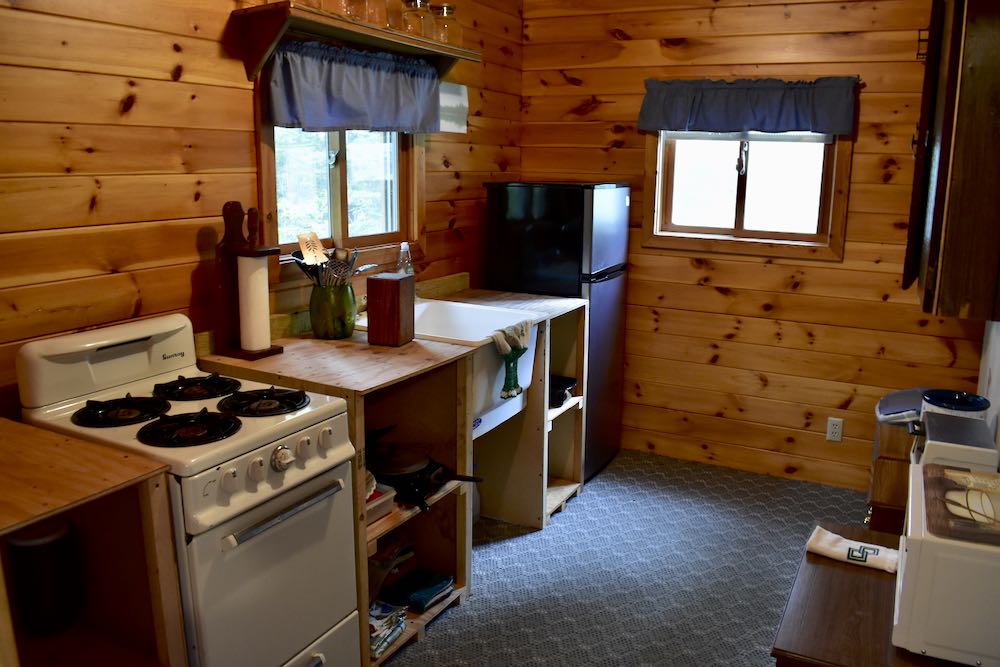 Grandma's Cabin
Our most secluded cabin, this little 2-bedroom cabin is the furthest west of Okontoe's buildings, and closest to the Gunflint Trail. It sleeps up to 4. The kitchen has running water during the summer months, a living area and deck. Private outhouse. Bedding provided.
Fee: $85/night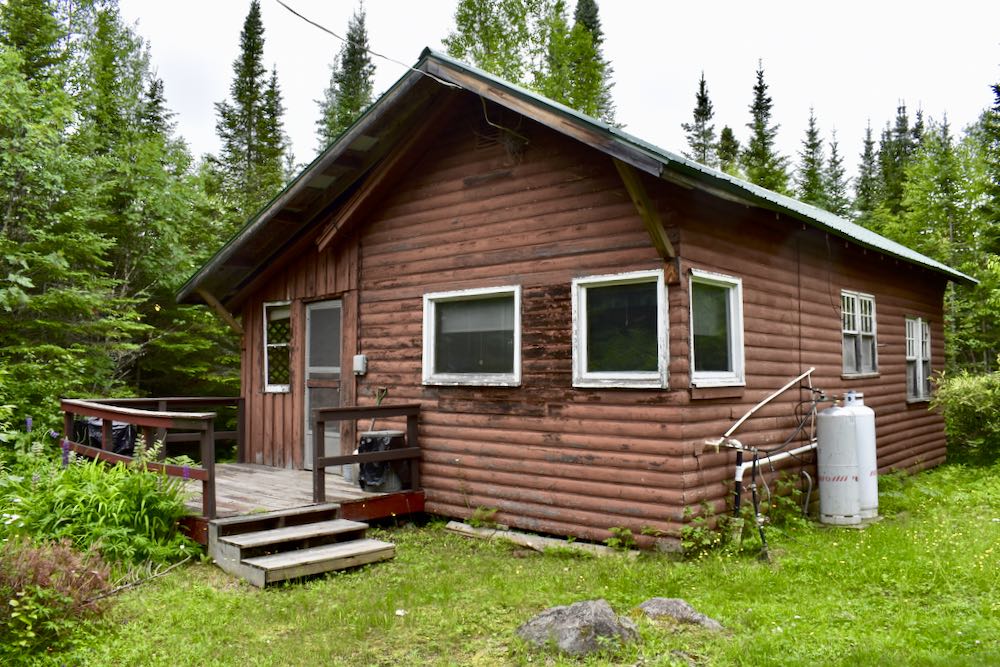 (Okontoe is currently closed. Cabin reservations for 2020 will begin in the spring!)
We are a Christian non-profit ministry with a campground and retreat cabins. We welcome all who respect our values. Our property is alcohol-free and family-friendly. Quiet hours are 10:00 pm – 8:00 am.