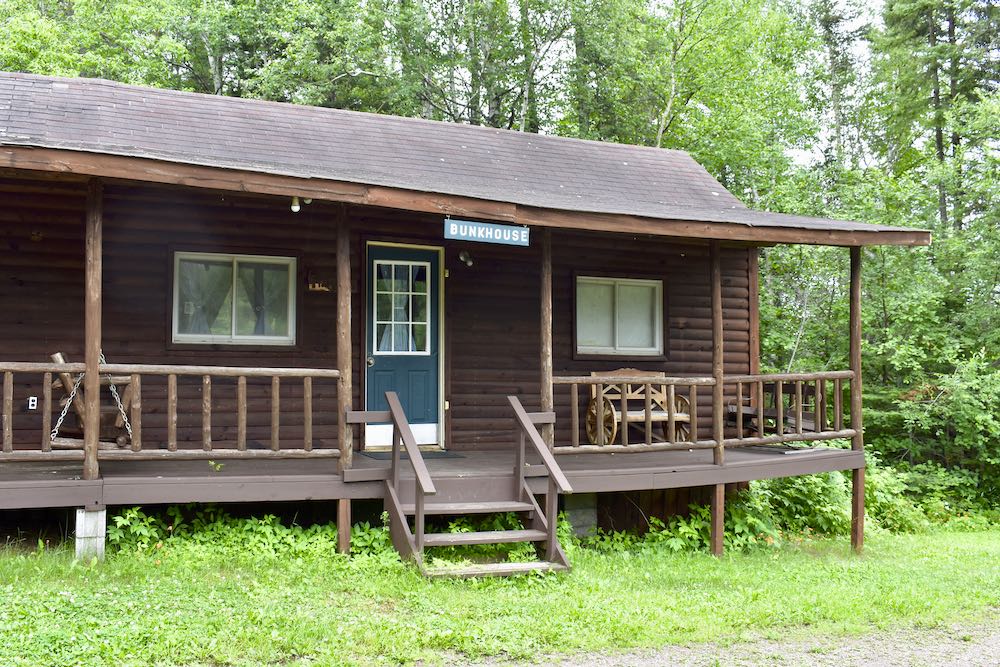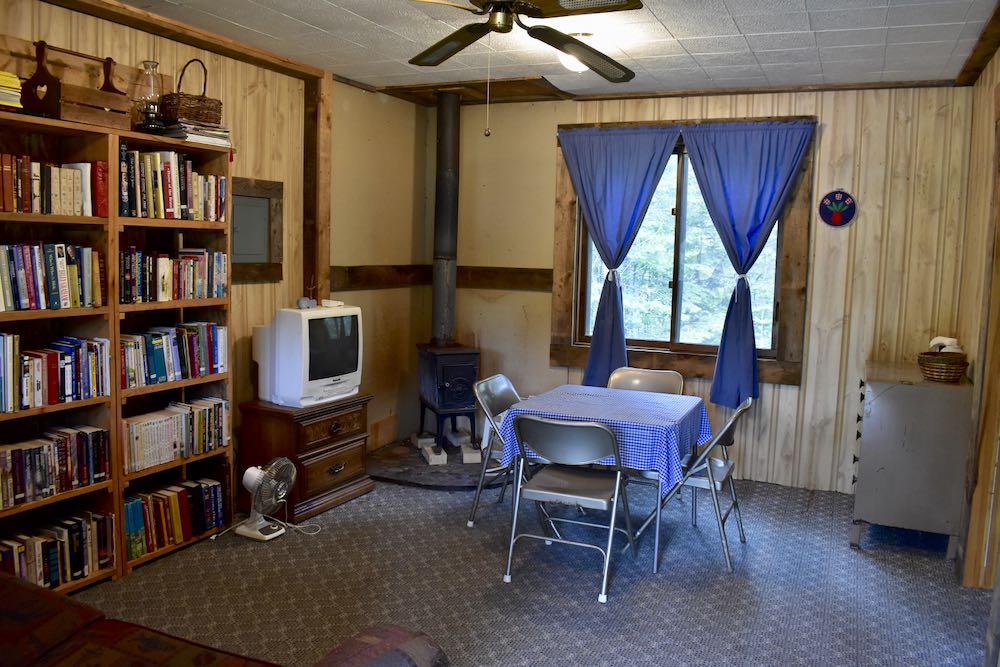 Garden Bunkhouse
The Garden Bunkhouse is a small 3-room seasonal cabin with a front porch and great views of Bow Lake. If you like being in the middle of the action, this is perfect for you. Small kitchen with cold running water in the summer season. Private outhouse. Wood stove heat, if needed. 2 adults or 2 adults/2 kids.
The Shower House is a 3-minute walk one way, the Canoe Landing right across the campground road, and Chapel a 1-2 minute walk the other way.
Please bring your own bedding and towels. No alcohol inside or outside cabin, please.
(No online bookings within 2 days of your arrival. Instead, call 218-388-2285)
Fee: $70/night