Campsite 3
Campsite 3 is adjacent to sites 2 and 4. It overlooks Bow Lake, is above the Swimming Beach and across the road from the Shower House. It has some morning sun and plenty of afternoon shade. Suitable for a tent or small RV. One of our most popular sites. No alcohol please.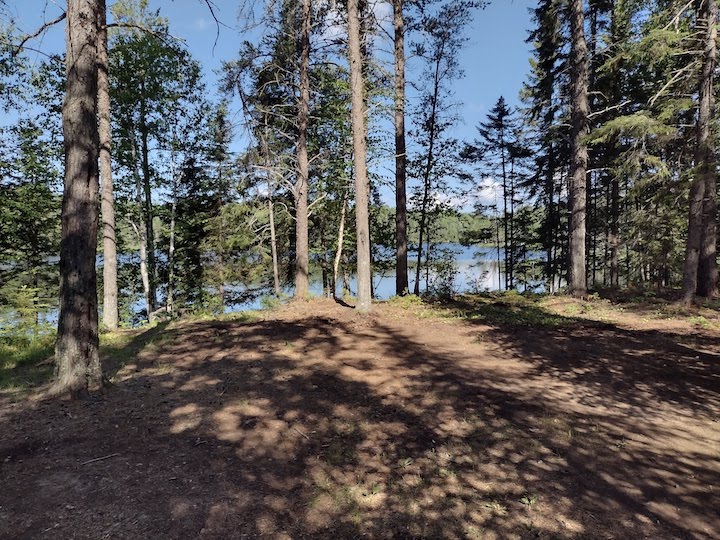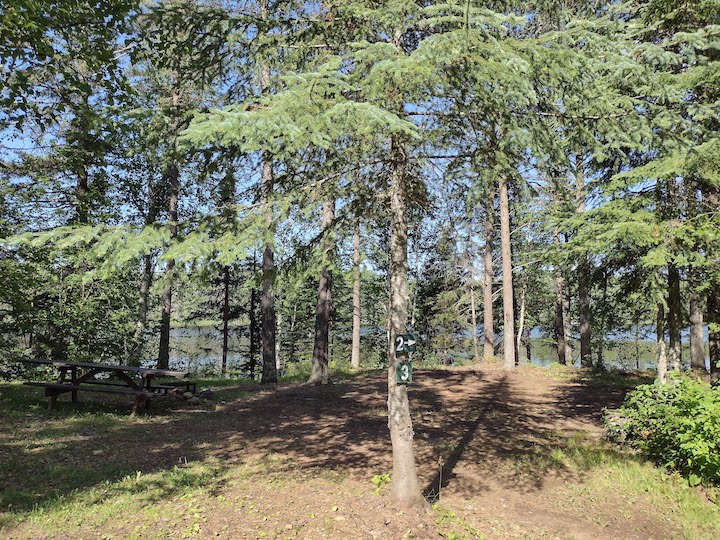 Electric site. Up to 6 people or one nuclear family. $40/night
Please read our Cancellation Policy before booking. See Campground Map.
(No same-day online bookings. Instead, call 218-388-2285)