This 1-room cabin is in the DC Camp, and almost identical to Cabin 1. Queen-size bed and sofa. Small fridge, small gas stove with oven, dishes & utensils, coffee maker. Wood stove heat, if needed. Sleeps 2 adults or 2 adults & 1 child.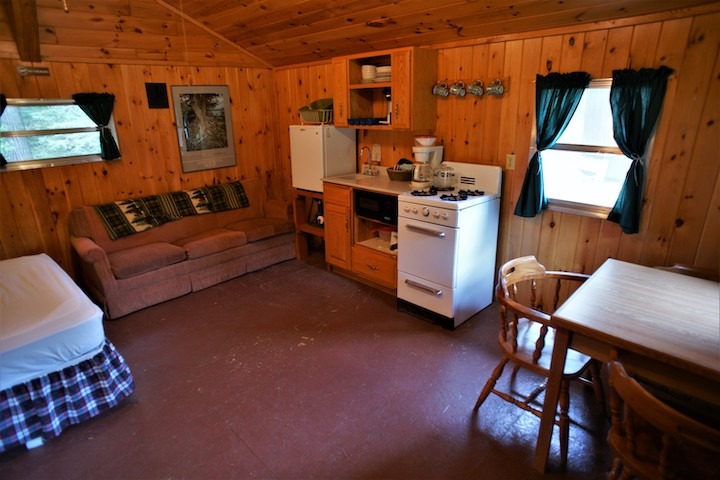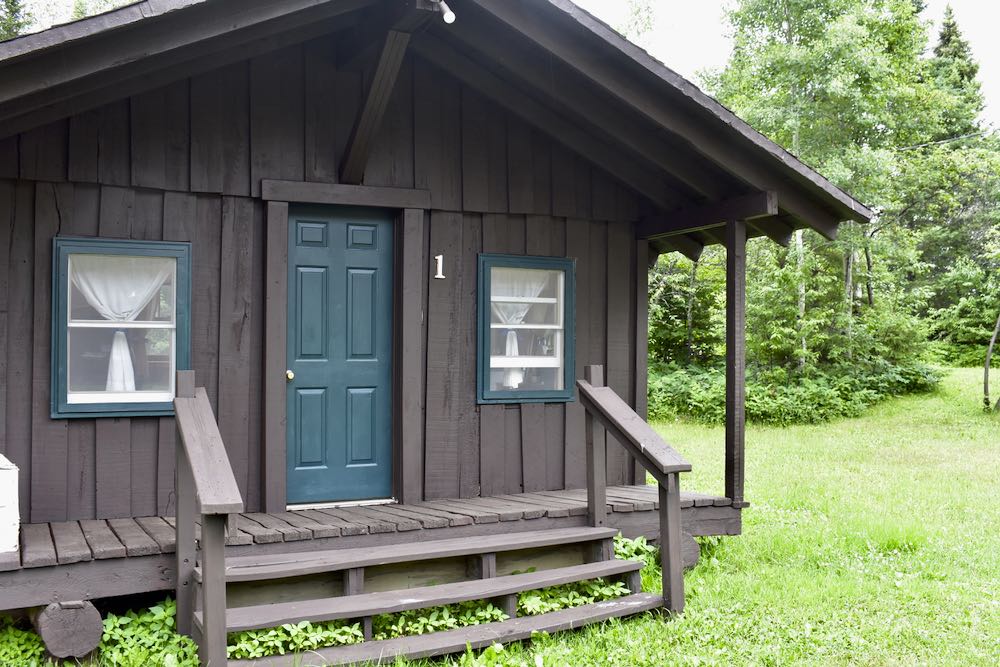 Please bring your own bedding and towels. No alcohol inside or outside cabin, please.
Fee: $65/night • Available May 12-October 31
Please read our Cancellation Policy before booking. See Campground Map.
"Thank you for your welcoming hospitality! I enjoyed days of rest and relaxation in this quiet, beautiful place. Thank you for your work in preserving it. May the Lord bless each and every one of you and provide all that you need."

Carol, Wisconsin
"I enjoyed my time here immensely—restful, refreshing and a good time to prepare for the course that I'm preparing for. Plus it was a very good environment for debriefing in the north woods and beautiful lakes. And of course, great staff!"

Diane, Arizona
(NOTE: Campground water (including the Shower House) is turned on in late May and turned off about the 3rd week of September. If you book on either end of our season, be prepared for no showers or spigots!)